Two female activists have admitted they caused damage to the Dakota Access Pipeline and equipment used to construct it. The pair, identified as Jessica Reznicek and Ruby Montoya, claimed responsibility for the damage at the Iowa Utilities Board in Des Moines.
According to KCCI 8, the women were taken into custody by Iowa police officers were charged with criminal mischief.after causing damage to the Iowa Utilities Board sign.
The two activists claimed they set several pieces of construction equipment on fire in locations across Iowa. They also admitted they caused damage to pipeline valves by using torches, KCCI 8 reported.
"On election night 2016, we began our peaceful direct action campaign to a Dakota Access construction site and burned at least five pieces of heavy machinery in Buena Vista County, IA," they wrote in a news release. "We recognise that our action wasn't much, but we at least stopped construction for a day at that particular site."
The two said they then began to research what tools they would need to pierce through 5/8 inch steel pipe, which is being used for the Dakota Access Pipeline. They put their knowledge to the test beginning in March, the women claimed.
"We began in Mahaska County, IA, using oxyacetylene cutting torches to pierce through exposed, empty steel valves, successfully delaying completion of the pipeline for weeks," the statement said. "After the success of this peaceful action, we began to use this tactic up and down the pipeline, throughout Iowa (and a part of South Dakota), moving from valve to valve until running out of supplies, and continuing to stop the completion of this project."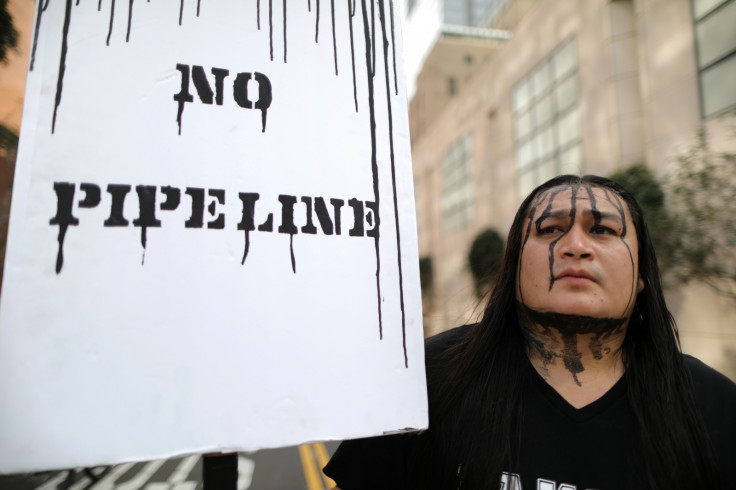 They claimed the federal government and Energy Transfer Partners "colluded together to lie and withhold vital information to the public".
The pair returned to using arson, by using tires and gasoline-soaked rags to burn several valve sites, their electrical units and heavy equipment on DAPL easements throughout Iowa.
According to KCCI 8, Reznicek has been arrested multiple times during various protests while Montoya was recently charged in a pipeline protest in Tennessee.