A convicted paedophile who stalked BBC Radio 2 DJ Sara Cox by sending letters calling her 'sexy' and 'attractive' has been jailed for 16 months.
Anthony Collins, from Chatham, Kent, bought Cox's address online for £17 and then bombarded her at home with letters.
The 50-year-old admitted harassment at Maidstone Crown Court told her he was psychologically disturbed and had a criminal past but was trying to get her to invite him to the BBC studios in London.
When the bedsit Collins was living in was raided police found a fake BBC visitor's pass, Cox's sister's work address, and several indecent images of girls aged four to 15.
Collins had been convicted for a string of child abuse charges including poisoning a 13-year-old girl and attempting to have sex with her.
Cox was also sent a DVD about a child abuse victim, photographs of young beauty pageant contestants and a picture of an eight-month-old sleeping baby.
In a letter wrote with felt-tip pen Collins wrote: "I'm 49, tall with green eyes. I know you are married to Ben Cyzer and know he is a successful man. I'm unsuccessful in my life."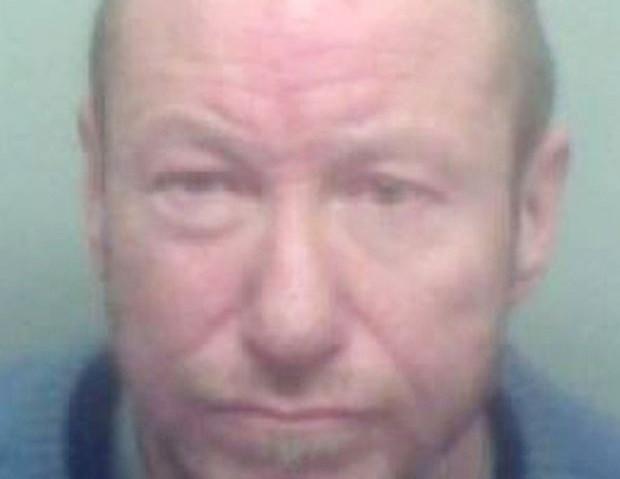 He also sent Cyzer a letter which included a picture of Cox holding a child, and a diagram with the words "Cancer Analysis", according to the BBC.
Prosecutor Mary Jacobson said: "Needless to say that when Ms Cox found out her husband had received a letter she was immediately much more scared, as she put it, and the matter was reported to the police."
Collins, who suffers from mixed personality disorder, admitted his actions amounted to harassment and told Cox in one letter that he was "psychologically disturbed".
He also pleaded guilty to possessing indecent images and making indecent images of children.
Referring to his past offences Jacobson said he had broken a restraining order by speaking to two girls aged six and seven using "sexually explicit language including 'do you know what sex is and what colour are your knickers.'"
In mitigation Ian Dear said his clients actions were "a cry for help".
Collins was also handed a Sexual Harm Prevention Order and a restraining order.