The final four episodes of Arrow season 3 will kick start with episode 20 that airs on 22 April on The CW. The episode is titled The Fallen, and spoilers suggest that Felicity could be the next member of Team Arrow to face the deadly Ra's al Ghul.
Olicity fans are eagerly waiting to see how the duo's relationship develops, especially after they finally hook up in this week's episode. But with Oliver most likely joining the League of Assassins, it remains to be seen what the future holds for the couple.
According to VC Post, Felicity will have to face off Ra's al Ghul. "Latest Arrow season 3 spoilers reveal that Felicity might be stepping in herself to get Oliver out of Ra's al Ghul's devious scheme," states the website.
Executive producer Marc Guggenheim also dished about the scene, in which Felicity will be confronting Ra's al Ghul stating that it was one of his favourites.
Team Arrow's earlier face offs with the ruthless villain have not really done them any good. After nearly killing Oliver in the midseason finale, Ra's stabbed his sister Thea in a previous episode titled Broken Arrow. Will Felicity face a similar fate in her encounter with Ra's al Ghul? Fans will have to wait and watch.
Meanwhile, Guggenheim recently posted a photo of a brand-new set featuring what looked like a cargo plane and offered some hints about how it will feature in the finale, titled My Name Is Oliver Queen.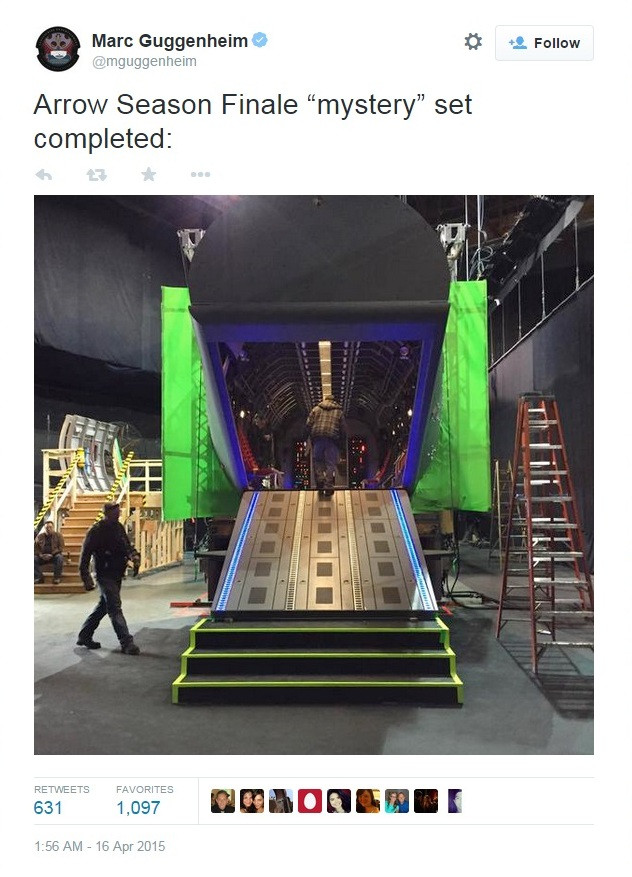 "Right now there are no plans for it to play beyond [the finale]," he told ETOnline. "There's a fair amount of green-screen work to make it work, and the scene that we shot featured Ra's, Nyssa and Oliver."
Arrow season 3, episode 20 titled The Fallen, airs this Wednesday, 22 April on The CW.