Arrow season 3 will end with one major character dying and here is who that will most likely be.
Based on actor Stephen Amell's recent cryptic 'goodbye' tweet, the producers' latest statements and actress Emily Bett Rickard's reaction to the "who dies" question, it seems quite likely that Arrow season 3 will end with the death of Oliver's love interest - Felicity.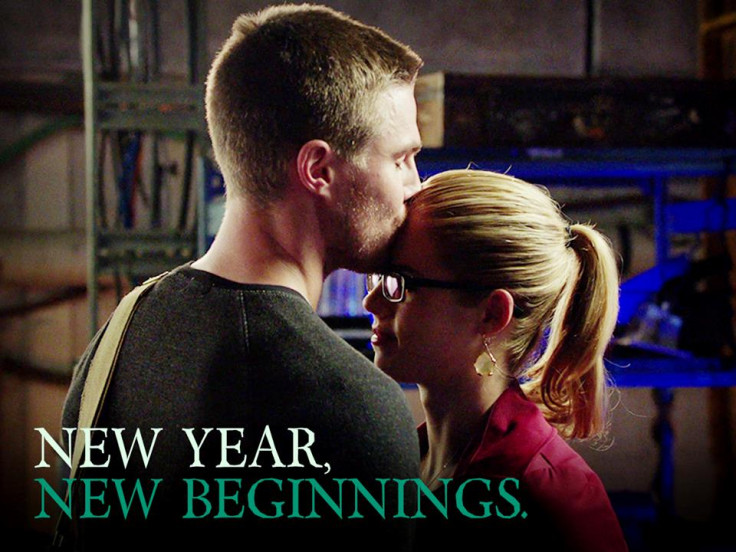 "Recent Arrow season 3 episode guide talks of the return of the Suicide Squad. It does not indicate though whether they are also after one of Oliver's friends or if they will kill one of the regulars. There are speculations that Emily Bett Rickards' Felicity is the one who is going to die," states Franchise Herald.
Amell tweeted, "Sometimes real feelings creep into a scene. Goodbyes are tough. Even when they're scripted," earlier this month sparking rumours that a main character's death is in store.
Apart from that, the show's executive producer Marc Guggenheim told Entertainment Weekly, "...yes, there is the strong possibility that someone will not finish the season with us."
"Every year characters come and go on all these shows," executive producer Greg Berlanti added. "It's just the nature. We always try and do it in the right away, I guess."
Adding more fuel to the fire that the potential departing character won't be leaving willingly is Rickard's reaction to the same question: (via EW)
"Yeah, who dies this season? Season 3, who dies?" she taunted. "You guys will be heartbroken again. I think that's why you guys keep watching the show because you like to hurt inside. Everyone you know and love you can see in season 2 and the beginning of season 3."