Looks like Arrow season 3 will end with Oliver taking over from Ra's al Ghul as the new leader of the League of Assassins.
Latest on-set images show Arrow in a new outfit inspired by the League of Assassins clearly indicating that Oliver is going to eventually give in to Ra's al Ghul and accept his offer. Check out the images below, presumably taken from the season finale episode set of The Flash, according to ComicBookMovie.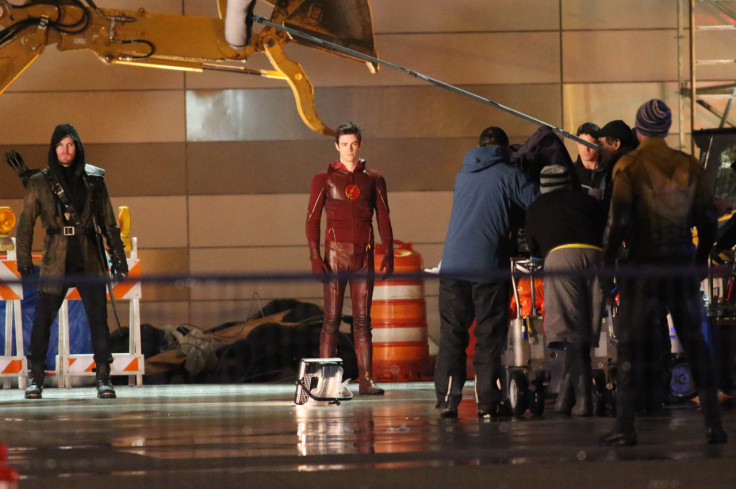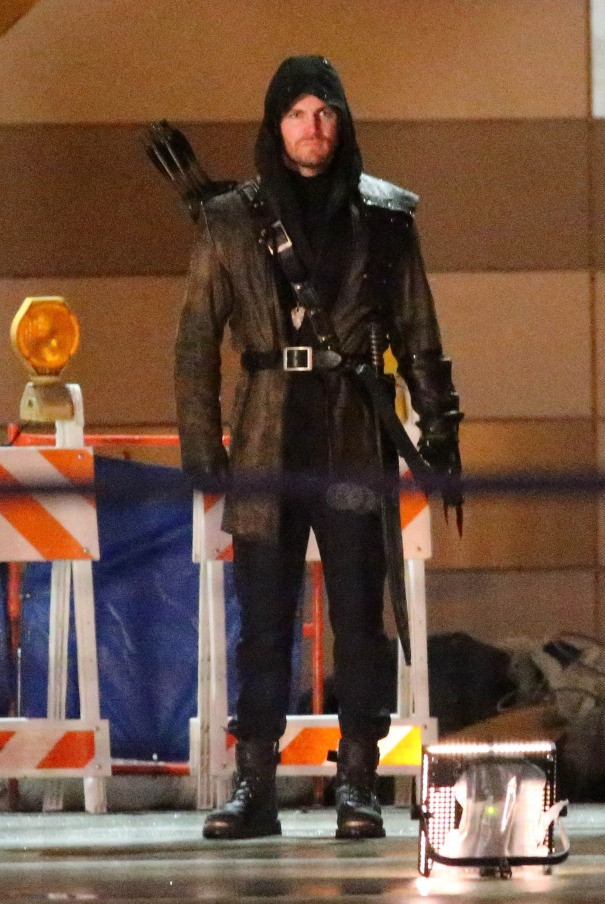 How Ra's al Ghul gets Oliver to accept his offer
Spoilers for episode 18 titled, Public Enemy, reveal that the League of Assassins has sent numerous Arrow copycats to Starling City. The copycats intend to ruin Arrow's image, forcing him to reconsider Ra's offer.
Episode 18 mostly deals with the repercussions of Oliver refusing to lead the League of Assassins, reports Christian Today. And as seen from the images above, Oliver will eventually accept the offer.
A ScreenRant report speculates that this decision could be the "overhaul to Arrow that actor Stephen Amell previously hinted at. Perhaps the season finale may turn Oliver into the main villain for season 4, with the seeds of that event being planted firmly in episodes 18 to 20."
Arrow season 3, episode 18 'Public Enemy' synopsis:
During an attack on the mayor's office, Ray (Brandon Routh) is critically injured. Felicity (Emily Bett Rickards) is pleasantly surprised when her mother, Donna Smoak (guest star Charlotte Ross), shows up at the hospital to offer her support. With the SCPD out in full force looking for the assailant, Oliver (Stephen Amell) and his team work hard to stay one step ahead of the police to find the man responsible. However, things come to a head when Ra's al Ghul (guest star Matt Nable) kidnaps Captain Lance (Paul Blackthorne).