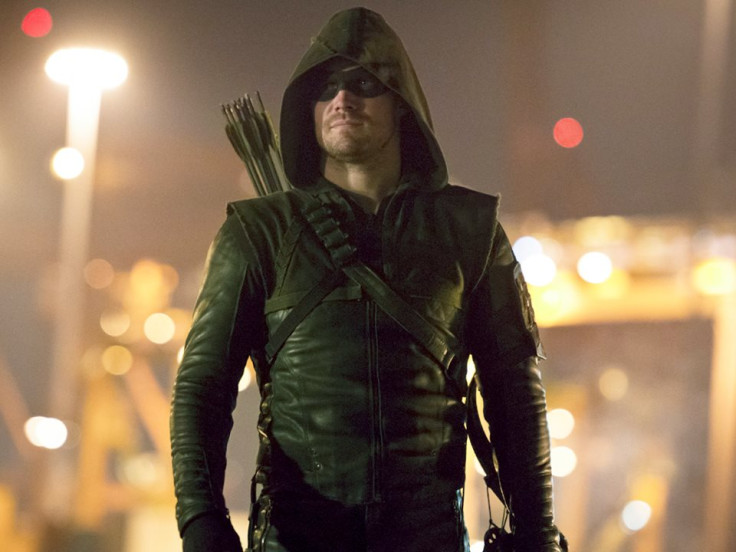 Arrow season 3 returns this Wednesday, 18 March after a short hiatus with episode 16 titled The Offer.
Arrow's last episode, Nanda Parbat, left viewers stunned after Ra's al Ghul disclosed his plans for Oliver to replace him as head of the League of Assassins. The upcoming episode will reveal whether or not Oliver actually takes up Ra's offer.
Check out this latest clip between Oliver and Ra's al Ghul, from the new episode:
"Oliver Queen is a man destined to be alone." #Arrow is all new TOMORROW, followed by the return of #Supernatural! https://t.co/jwfho3ZpDr

— Arrow (@CW_Arrow) March 18, 2015
The cast and crew have hinted that this decision will not be an easy one for Oliver and he might actually consider accepting the offer.
The official synopsis for The Offer reads, "Still weighed down by his last meeting with Ra's al Ghul (guest star Matt Nable), Oliver (Stephen Amell) returns home to find a new villain and his crew have started terrorizing Starling City – Michael Amar AKA Murmur (guest star Adrian Glynn McMorran), a man whose mouth has been sewn shut.
Meanwhile, Laurel (Katie Cassidy) and Nyssa (guest star Katrina Law) bond over their issues with their fathers and Nyssa makes Laurel an offer. Thea (Willa Holland) is forced to come to terms with her father after Oliver brings Malcom (John Barrowman) to the loft to recover. And Lance (Paul Blackthorne) shuts out both Laurel and the Arrow."
Meanwhile, speaking to The Hollywood Reporter, Arrow executive producer Marc Guggenheim teased some exciting supernatural elements, that will be explored in this week's episode.
"All year long we've been teasing what comic book fans know as The Lazarus Pit. We'll learn a lot more about that in episode 16." He continued, "The world of magic fits pretty well into the world of Arrow. We've already seen superpowers on the show. Once you've seen super powers, the occult and magic — that actually fits better in Arrow than superpowers."
Guggenheim indicated that other supernatural elements will also be explored in this episode. Now it remains to be seen what these new super developments he's talking about are – it could be something to do with The Flash or maybe an introduction to a completely new DC comics related superhero.
Arrow season 3, episode 16 The Offer airs Wednesday, 18 March at 8pm ET/PT on The CW. You can click here to watch it online.
You can also watch the episode live stream online by clicking here.