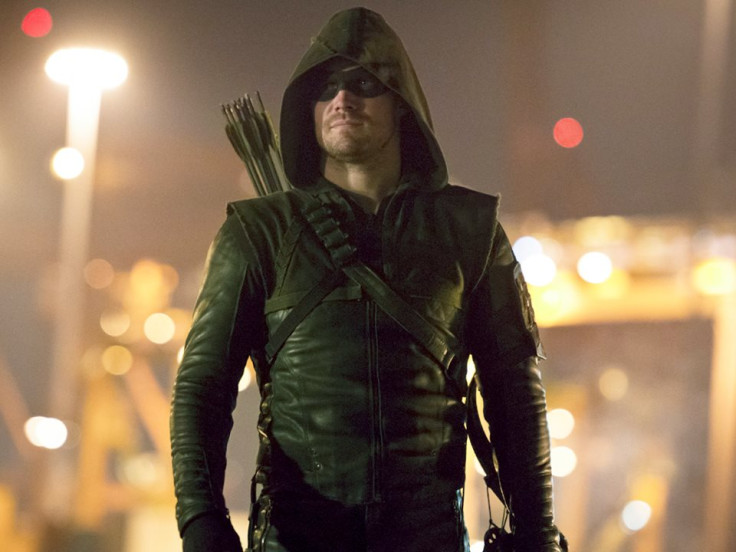 Arrow season 3, episode 17 titled Suicidal Tendencies airs this Wednesday, 25 March. This episode marks the return of the Suicide Squad on the show.
The episode's official synopsis reads:
It's celebration time as Diggle (David Ramsey) and Lyla (guest star Audrey Marie Anderson) get married. However, Deadshot (guest star Michael Rowe) interrupts their honeymoon and tells them the Suicide Squad has been given a new mission – rescue United States Senator Joseph Cray (guest star Steven Culp) from a hostage situation in the Republic of Kasnia. Amanda Waller (guest star Cynthia Addai-Robinson) breaks down the mission and introduces them to the newest member of the Suicide Squad, Cupid (guest star Amy Gumenick).

Meanwhile, Oliver (Stephen Amell) learns about Ray's new Atom costume and the two have a heated stand-off. Felicity (Emily Bett Rickards) and Ray hit a rough patch.
Suicide Squad will only add to the problems of Oliver and Team Arrow as actor David Ramsey (who plays Diggle) teases some pretty intense developments over upcoming episodes.
"Listen, from, really, [Episodes] 16, 17 on, to 23 [the season finale], it's just ramping up. Ra's al Ghul is no joke. And he's going to get what he wants from Oliver one way or another. One way or another it's going to happen. And speaking of Lyla and Diggle, they're going to be affected in a very serious way by Ra's al Ghul, because no one is off limits to him getting what he wants. In an upcoming episode, they will be touched in a personal way," Ramsey told TV Line.
Fans are also excited about the Arrow vs Atom fight in episode 17. Who will Felicity end up supporting?
Going toe-to-toe with Ray could put Oliver at odds with Felicity, who you may be surprised to hear actually sides with Ray, reports Entertainment Weekly. "It's a friend and it's someone she knows and is growing to love, actress Emily Bett Rickards says.
Arrow season 3, episode 17 airs tonight (Wednesday, 25 March) at 8 pm ET/PT on The CW. You can click here to watch it online.