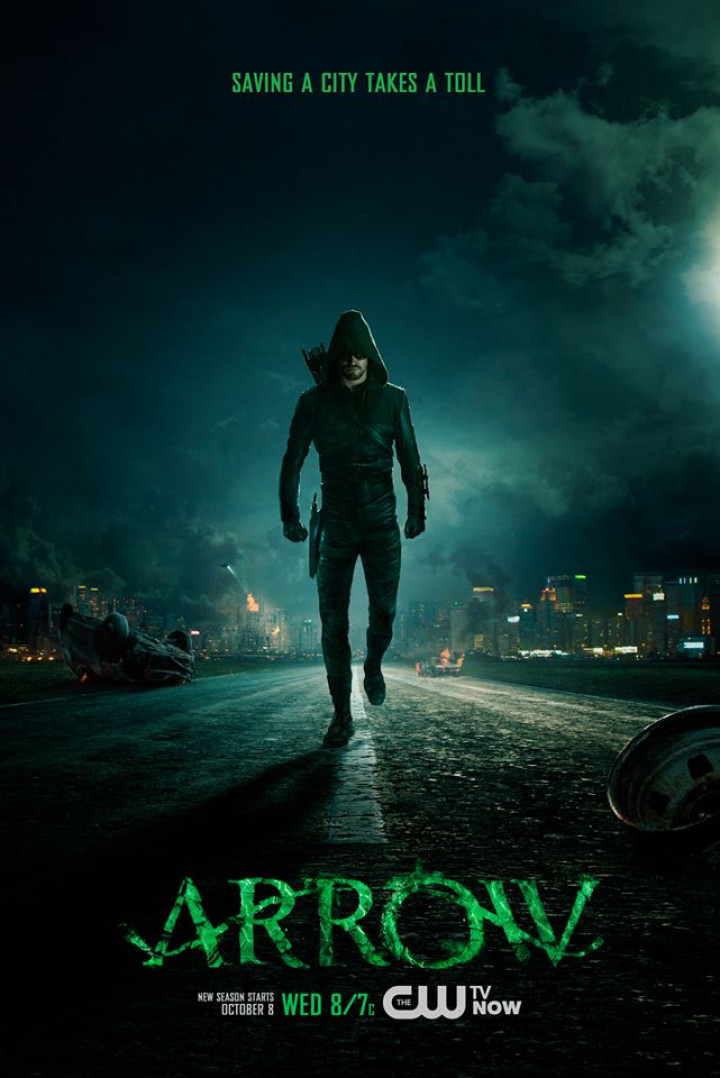 The synopsis of Arrow season three's premiere episode – The Calm – is out, and it is going to be a stormy season ahead for the Green Arrow!
According to the synopsis, Felicity will fall on hard times financially, Diggle succumbs to life as a father, and fans get a fair idea of how Ray Palmer enters Starling City.
The Official synopsis released By CBS reads:
"With crime in Starling City at an all-time low thanks to the Arrow (Stephen Amell) and his team, Oliver thinks he can finally balance being both the Arrow and Oliver Queen and asks Felicity (Emily Bett Rickards) out on a date. However, when a new villain (guest star Peter Stormare) emerges, who has claimed the name Vertigo from the recently deceased Count, Oliver is caught off-guard and someone close to him is hurt. Oliver and a newly suited up Roy (Colton Haynes) take on the Count. Meanwhile, Diggle (David Ramsey) becomes a father, Lance (Paul Blackthorne) is promoted to Captain, Laurel (Katie Cassidy) joins Arrow's inner circle and Felicity gets a part-time job at a tech store to make ends meet. Also, Oliver fights to regain his company, Queen Consolidated, but comes up against a very worthy opponent – the charming Ray Palmer (Brandon Routh)."
Previous, Arrow star Stephen Amell dropped a few spoilers about the season three premiere, and teased that the first scene will feel like a James Bond movie.
Amell told ComicBook.com, "We start off the third season… it was always the idea of the producers that… you know how in James Bond movies they start off with a big action sequence that isn't directly tied into the plot of that particular movie? It's just to establish that we are watching an action film, and it's James Bond and he does James Bond stuff,"
He continued: "We start off the third season with a gigantic action set piece. You've seen pieces of it in the preview for season three, and it is myself, Diggle, Roy, and his whole costume. And then of course Felicity at the helm. And it's just all of us kicking ass. And it's good."