Arrow season 3, episode 18 titled Public Enemy airs on 1 April and going by the promo and spoilers, things are not looking good for any of the good guys.
Captain Lance will launch a citywide manhunt to catch Arrow, after he suspects that the hooded vigilante killed the mayor. However, things take a turn for the worse, when Ra's al Ghul captures Lance to use him as bait in order to coerce Oliver into becoming the next leader of the League of Assassins.
The CW Television Network released a new featurette for Public Enemy, where the show's executive producer Marc Guggenheim reveals that the upcoming episode will bring about a very major and permanent change in the series.
"After this episode, the show will literally never be the same," Guggenheim warns. "Let me repeat, the show will never be the same."
What is this big change Guggenheim is referring to? Leaked images showing Oliver in a new League of Assassins inspired outfit have already sparked rumours that he will accept Ra's offer. Maybe that scene will feature in the upcoming episode. After all, Arrow becoming the next Ra's al Ghul will definitely be a big game-changer.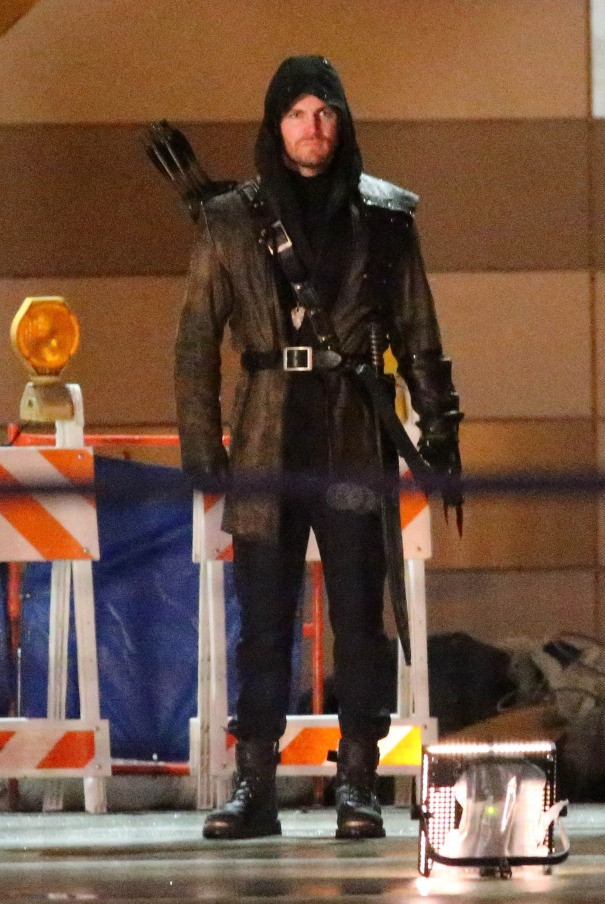 The official episode synopsis gives another look at the plot:
"During an attack on the mayor's office, Ray (Brandon Routh) is critically injured. Felicity (Emily Bett Rickards) is pleasantly surprised when her mother, Donna Smoak (guest star Charlotte Ross), shows up at the hospital to offer her support. With the SCPD out in full force looking for the assailant, Oliver (Stephen Amell) and his team work hard to stay one step ahead of the police to find the man responsible. However, things come to a head when Ra's al Ghul (guest star Matt Nable) kidnaps Captain Lance (Paul Blackthorne)."
Arrow season 3, episode 18 Public Enemy airs on 1 April at 8 pm ET on The CW. Click here to watch the episode online.