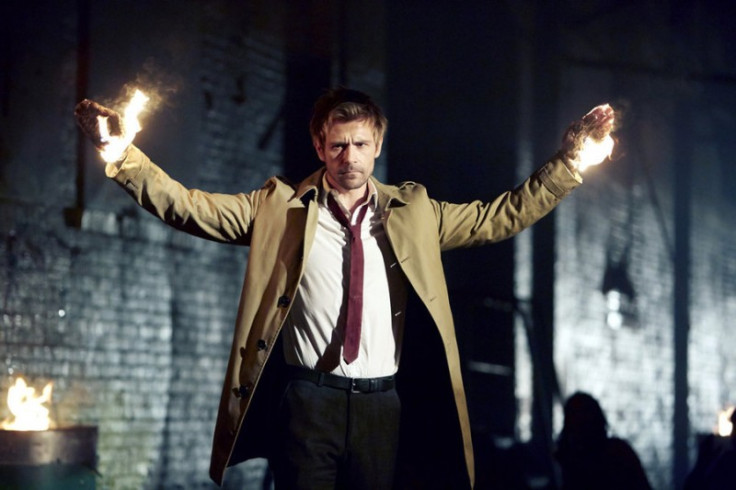 The eagerly-awaited Arrow/ Constantine crossover episode from Arrow season 4 has been leaked online ahead of its 4 November air date.
According to a Deadline report the episode was uploaded on Torrents on the night of 1 November, three days before it would hit TV screens. This has been a very highly anticipated episode as it brings the mystical DC character John Constantine back to the small screen after his solo series on NBC got cancelled earlier in the year. Fans and viewers have been looking forward to seeing Constantine enter the world of Arrow.
The source of the leak is unknown, but screeners were sent to TV critics in advance, and the Torrent video contains the anti-piracy warning included on all such screeners.
The episode, titled, Haunted will see Arrow reaching out to John Constantine for help dealing with Sara Lance, recently brought back from the dead in advance of the character's central role on the CW's upcoming Arrow and The Flash spinoff series Legends Of Tomorrow. Check out the official synopsis below: "When things take a turn for the worse with Sara (guest star Caity Lotz), Oliver (Stephen Amell) calls in a favour from an old friend who deals in the mystical, John Constantine (guest star Matt Ryan)."
Ever since NBC cancelled Constantine due to dismal ratings, fans have been campaigning for the show to return. Actor Matt Ryan also expressed his disappointment at his show getting cancelled and said that he appreciates all the fan support. "It's crazy. They've been some of the most amazing fans," the actor told Variety in a recent interview. "Even now they're hashtagging #BringBackConstantine. It's a shame we weren't able to find a home for the show. Those cult fans, they're hardcore, you know. I love them. They're so loyal. Just putting the trench coat on for Arrow, it did kind of sadden me a little bit. There are 300 issues of that comic book, and there are so many great stories to tell. We were just getting started, man."