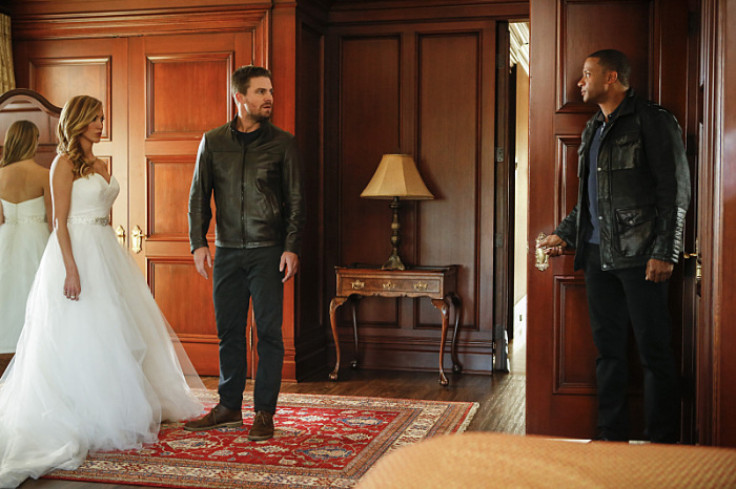 The DC crossover that kicked off in episode 8 of The Flash season 3, will continue in this Wednesday's ( 30 November) episode of Arrow season 5. The show's 100th episode is titled, Invasion!, and the chapter will feature Oliver Queen trapped in a strange new fantasy world by The Dominators.
The official synopsis for episode 8 reads as follows:
Click here to watch the episode of Arrow season 5 live via The CW app. You can also watch the episodes online by clicking here (only in US).

The Flash episode ended with The Dominators abducting Oliver, Thea, Sara , Diggle, and Ray Palmer (Brandon Routh) as the promo for upcoming episode shows the Green Arrow trapped in a alternate reality, wherein he had never been on fateful The Queen's Gambit boat, his parents– Moira and Robert Queen –are alive and he is still engaged to Laurel Lance.
Executive producer Marc Guggenheim spoke to Entertainment Weekly about the plot for Arrow's 100 episode. He said, "It's been five years since Oliver now didn't get on the Queen's Gambit, and he and Laurel are together. In fact, they're about to be married. We basically pick up with them on the night before their wedding."
"These five characters are essentially being held in stasis by the Dominators. To keep their minds occupied, they're in what we call a shared hallucination. The memory flashes that all the five characters experience, that gave us a lot of opportunity to revisit footage from the previous 99 episodes," Guggenheim noted.