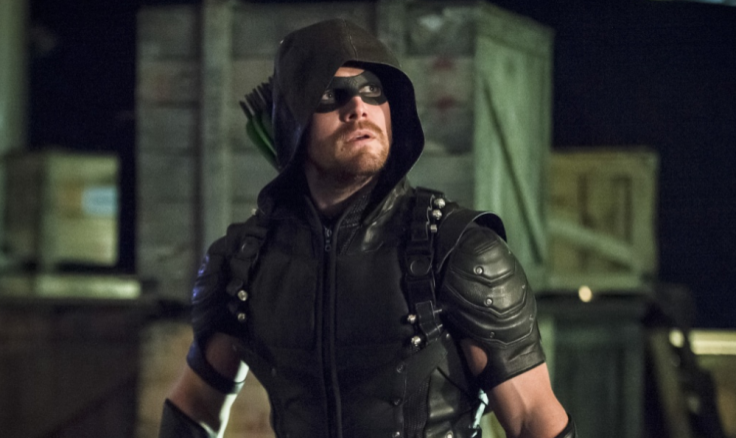 The CW has released the official synopsis for Arrow season 5, which teases the arrival of a new adversary, and four masked heroes, following in the Green Arrow's footsteps, stepping up and defending Star city.
The 5th season is set to premiere on 5 October, wherein the Arrow team will be reduced to just two members –Oliver Queen and Felicity Smoak– after Thea Queen and John Diggle's exit in season 4 finale. Also, Oliver will be seen questioning his legacy as Mayor and the green-hooded superhero.
Here is the full synopsis released by the network:
Showrunner Wendy Mericle also spoke about show's lead actor Stephen Amell filming the most brutal fight scene in network television history.
Mericle told TV Line, "I can say it looks amazing. We're now part of this [TV] universe where you have Game of Thrones and the way that they deal with violence and how they do their fights, so it's our attempt to do something similar. It's bloody. You're in it. We're doing a lot more 'first person' – not necessarily point of view – action. Stephen has been a huge proponent of doing that, and it's going to feel real and in your face."