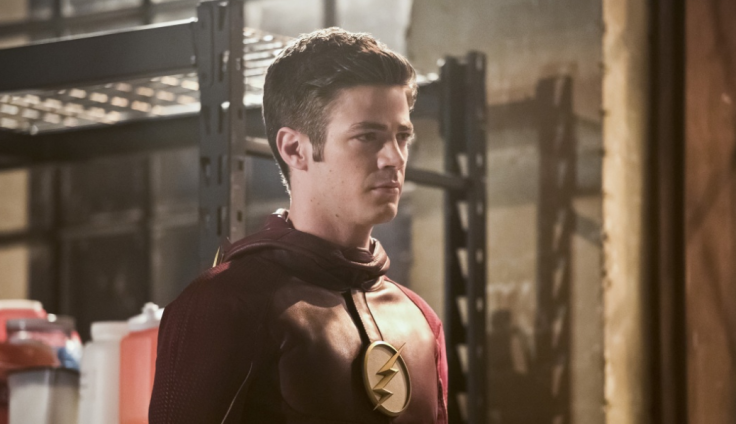 Barry Allen will have a "Back To The Future moment" when The Flash returns with its third season on 4 October on The CW Network. Grant Gustin who plays the speedster, teased that his character will begin forgetting his powers as one of the side-effects of the Flashpoint timeline.
Gustin told DC All Access [via ComicSoon], "Barry's the only one that knows the timeline is different. His memories are starting to get replaced from the previous timeline with new memories of graduating high school and graduating college, just moments with his family, and when he realizes that those memories are replacing other memories, that's when he starts to realize how selfish of a decision thiswas and maybe he should find a way to put things back to how they were...
"In the same sense that he's forgetting a lot of memories, it means he's forgetting his powers too. It's like he's having a full Back to the Future moment where essentially his hand is disappearing in front of him," the actor added.
Meanwhile, actor Grey Damon has been roped in to play villain Mirror Master in The Flash's upcoming season. ComicBook Resources has confirmed the news and revealed that the actor is set to appear in the fourth episode of season 3. According to the website, Warner Brothers has released the official character description which teases that Mirror Master will embark on a crime spree to prove himself as "the greatest thief that Central City has ever seen".
Check out the complete character description below: