Kaley Cuoco shares image with Johnny Galecki from sets of The Big Bang Theory season 10
Season 10 of The Big Bang Theory will premiere on 19 September on CBS Network.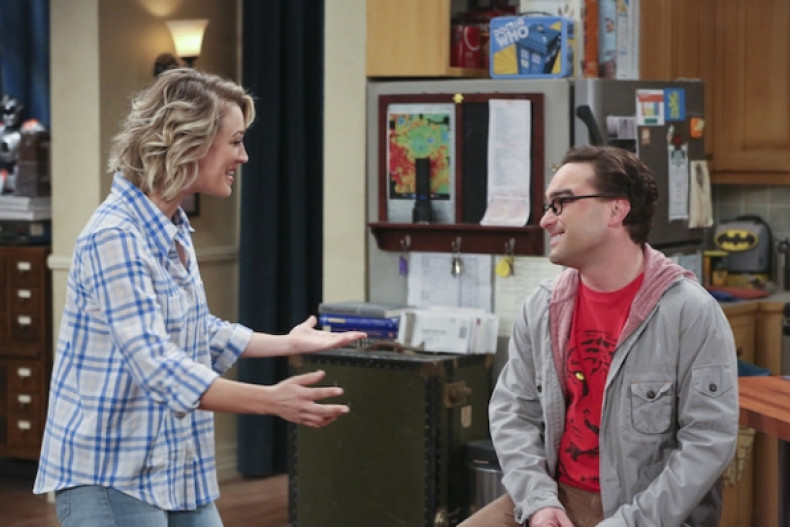 The Big Bang Theory actors Kaley Cuoco and Johnny Galecki are back filming for season 10 of the CBS series. Cuoco took to social media to share an image along with her co-star and onscreen husband, Galecki from CBS studios.
Cuoco had her hands held high up while Galecki looked happy to be back at work. The 30-year-old actress wrote post the image on Instagram and captioned it: "@sanctionedjohnnygalecki we back!! @thebigbangtheory #season10."
Cuoco and Galecki play the married couple Leonard and Penny Hofsdator, who will have an interesting arc in the upcoming season.
Warning: Potential spoilers ahead
The couple will be seen renewing their vows, amid some family drama surrounding Sheldon's mother and Leonard's father's relationship.
The season 10 premiere episode will introduce fans to Penny's side of the family, who will come to Pasadena to attend Leonard and Penny's nuptials. Katey Sagal will play Penny's mother Susan, who is described as a "stressed out and neurotic", while Jack McBrayer will play the cheerful former drug dealer and ex-con Randall.
Meanwhile, executive producer Steve Molaro is excited about the new cast. He told ET Online, "There will be a little reunion there, which we're excited about. She's [ Sagal] going to be a little bit of a neurotic character because she's spent her life with her troubled son, Randall, who has been in and out of jail and has had some issues with dealing drugs. So we're going to start to dive into that."
Check out the synopsis of the premiere episode of TBBT season 10 released by CBS:
As everyone deals with an awkward "morning after" Leonard's dad hooked up with Sheldon's mother, Penny's anxiety-ridden mother (8 Simple Rules' Katey Sagal) drug-dealing brother (30 Rock's Jack McBrayer) arrive for the wedding.
The show will return with the next season on 19 September at 8pm EST on CBS Network.