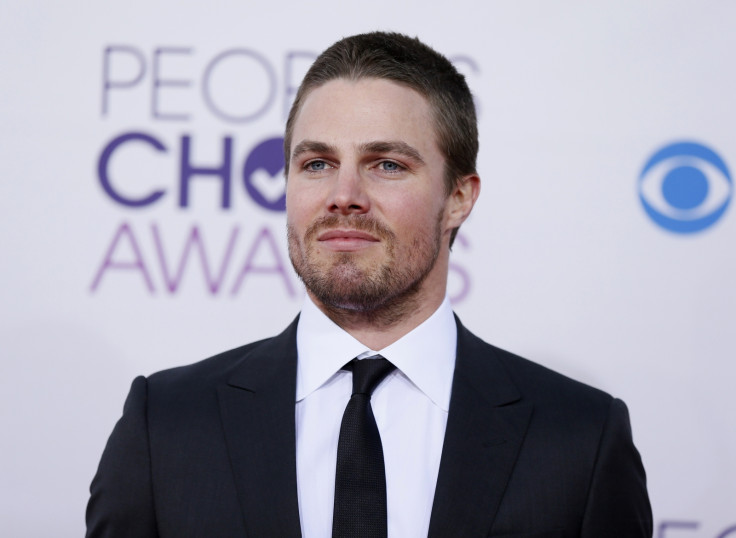 Stephen Amell took to social media to talk about his past hate and current love for Coachella Valley Music and Arts Festival. The Arrow star posted an adorable photo of himself alongside his wife, Cassandra Jean, on Instagram from the music festival.
Alongside the image, he wrote, "Ever since we met in late 2011, my Wife has raved – no pun intended – about Coachella. I decided - in a semi-joking way – that I was going to hate it for no reason whatsoever. And I'd poke fun at her when the set list was released and she'd get excited. Then I'd ask her not to contact me at all during the weekend, again, jokingly."
The actor continued, "And I DELIGHTED in the fact I knocked her up and she had to miss the festival for the first time in almost a decade. But then, in May of 2014, we fell in love with the desert... next thing you know we have a place there to relax during the Arrow season and host our friends and family."
Although he hated the festival, without even visiting it, the Canadian actor decided to put his preconceived notions aside for his wife. Amell wrote, "Then last year during Coachella, something felt different. She was at our house, with our friends, doing something she loves... without me. That's not how a marriage / friendship / partnership should work. If your Wife (or whatever) loves something, you should love it too. "
The 35-year-old concluded the adorable post by saying, " So I did something every spouse should learn to do: I admitted I was wrong and apologized in a very concise sentence with zero uses of the word "but", then asked to go. And we went. We did everything she wanted to do and I got to share an experience that brought us closer together because doing something your partner loves always helps you understand them better. What a weekend. Until next year. ☀️❤"
The couple married in 2012. They have a 3-year-old daughter named Mavi Alexandra Jean Amell.