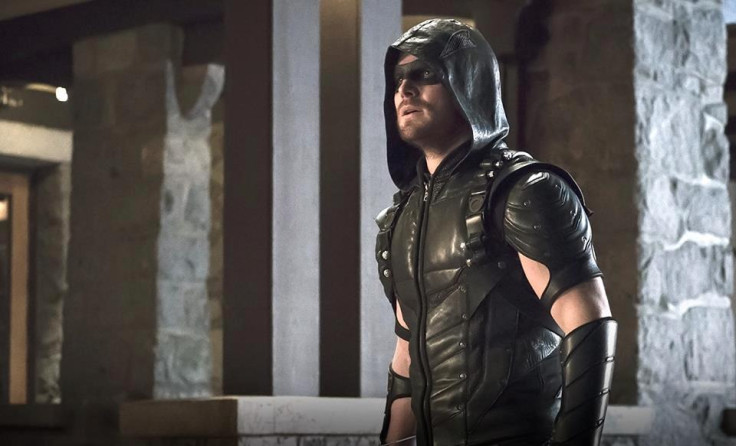 Stephen Amell has shared an update on his injuries after being attacked by a fan. The Arrow actor recently appeared at the Heroes and Villains Fan Fest panel in Atlanta and revealed that he is doing better now.
"Oh, I'm good," Amell said [via Comicbook] referring to his discoloured eye and recalled, "I can't believe it took five years for this to happen, but I was out in a bar in Syracuse having a really good time watching the UFC fights. Some dude taps me on the shoulder. I turn around and he goes 'wham' — head-butts me right in the face."
The Teenage Mutant Ninja Turtles: Out Of The Shadows star explained how the incident unfolded and reassured fans that there was no permanent damage to his face. "I was like, 'What are you doing?' He was like, 'I want to fight the Green Arrow.' And then I said a bunch of things I can't repeat on stage. I was like, 'No, No. I'm a dad.' And then they kicked him out of the bar."
"My face is fine. It feels fine. As it heals, it tends to look a little worse because it started off as all one color. But, now, it's a bunch of weird stuff," the 35-year-old star added.
Amell posted a photo of himself with a bruised eye on his official Facebook page, and revealed being attacked by a fan. He wrote, "Dude came up to me yesterday... Head Butts me hard. Outta nowhere... Then says -- "I want to fight the Green Arrow." Paused, looked at him... shook his hand and said no thank you. Because I'm a father and a husband. Pretty manly if you ask me."
Arrow season 5 airs every Wednesday at 8pm EST on The CW Network.