Breaking Bad's Gus Fring debuts in Better Call Saul season 3 episode 2: When and where to watch
Chuck uses the law to gain an advantage over Jimmy in Better Call Saul's upcoming episode.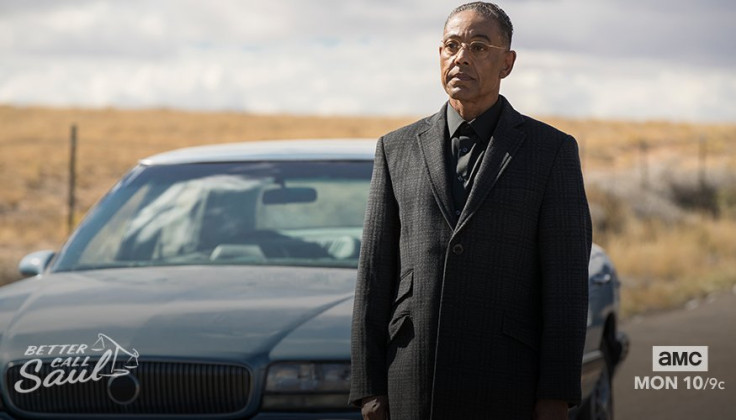 Better Call Saul season 3 returns with an all-new episode this Monday (17 April) at 10pm EST wherein Breaking Bad's drug kingpin and fast food entrepreneur Gus Fring will make his debut in the AMC's prequel series.
Click here to watch the episode via live stream, or click here to watch it online on AMC's website (only in the US). Episode 2 is titled, Witness and the official synopsis reads as follows:
Jimmy and Kim hire an assistant. Mike seeks out a mysterious acquaintance. Chuck uses the law to gain an advantage over Jimmy.
Chuck continues to try to find a way to make his brother pay for what he did as Mike reaches out to Jimmy for help. A promo for the episode opens with Mike calling Jimmy and asking, "Are you the only one in this line?"
As we see them meeting in Mike's car, the lawyer asks, "What's our next move?" McGill also explains to Mike that he has got his back. There are scenes featuring Jimmy and Kim as the former assures his partner that everything is fine.
Later Chuck is seen telling someone, "My brother broke the law!" as it seems that the older McGill is not ready to let Jimmy pass away with the fraud he committed. The promo, however, ends with Gus Fring, asking his customers at Los Pollos Hermanos, "Is there anything else I can do for you?
Bob Odenkirk, who plays Jimmy, spoke about Gus' return in Better Call Saul. Speaking about stepping onto Los Pollos Hermanos set that was recreated for the prequel series, the actor told Entertainment Tonight, "It was like watching your memories come to life! I mean, I was never on that set originally because my character never interacted with Gus before, but it was really amazing and fun. And of course, Giancarlo is one of the greatest actors of all time."
© Copyright IBTimes 2023. All rights reserved.