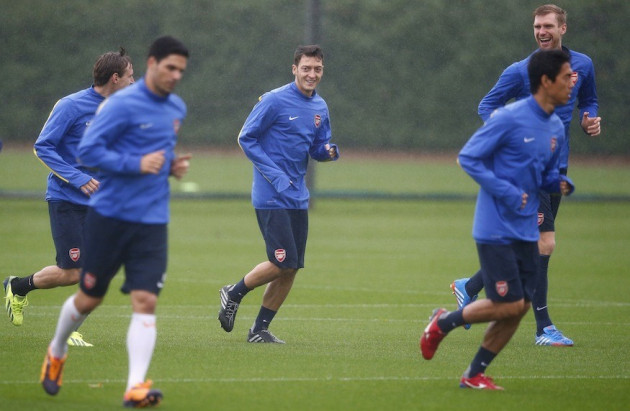 Alan Hansen has claimed that Arsenal will struggle to compete for the title this season and suggests their weaknesses were exposed against Crystal Palace, even though they won 2-0.

Mikel Arteta was sent off during the game but Palace were unable to capitalise as Wojciech Szczesny made a number of superb saves to keep the struggling side at bay.
Hansen believes that Arsenal's defensive frailties were exposed and that they may struggle as they face a difficult run of games against the likes of Chelsea, Liverpool, Borussia Dortmund and Manchester United.
He wrote in the Telegraph: "Arteta was sent off for bringing down Marouane Chamakh inside the Arsenal half, just seconds after Arsene Wenger's team had been in the Palace penalty area attacking a corner.
"When you allow an opponent to break so quickly from a defensive position, it betrays a lapse in organisation and emphasises frailties when you do not have the ball.
"Palace were unable to take advantage, but United, City and Chelsea will expect to punish Arsenal if they make similar mistakes against them."
Hansen pointed out that while Arsenal are currently leading the Premier League table he doesn't believe that the signing of Mesut Ozil has transformed the Gunners into genuine title challengers.
"Last season's top three - Manchester United, City and Chelsea - will be there again, but not necessarily in that order, leaving Arsenal to claim fourth," he explained.
"They clearly have an embarrassment of riches in the middle of the pitch and genuinely multi-talented players in Mesut Özil and Aaron Ramsey, but their critical flaw is that they are just not good enough when they do not have the ball."