Andre Santos has revealed that he has found life a lot easier at Arsenal than he'd imagined, and the defender has credited Spanish-speaking Mikel Arteta with helping him to quickly feel at home.
Santos made the move to the Emirates last summer, and while he has taken some time to settle on the pitch, the Brazil international has become a big part of the squad off it.
And he has admitted that while he is adapting to living in an English speaking country, the 29 year old has had Arteta available for extra support whenever he has faced problems.
"I get on well with every single one of the players, I treat and respect everyone equally and vice versa," Santos told the official Arsenal website.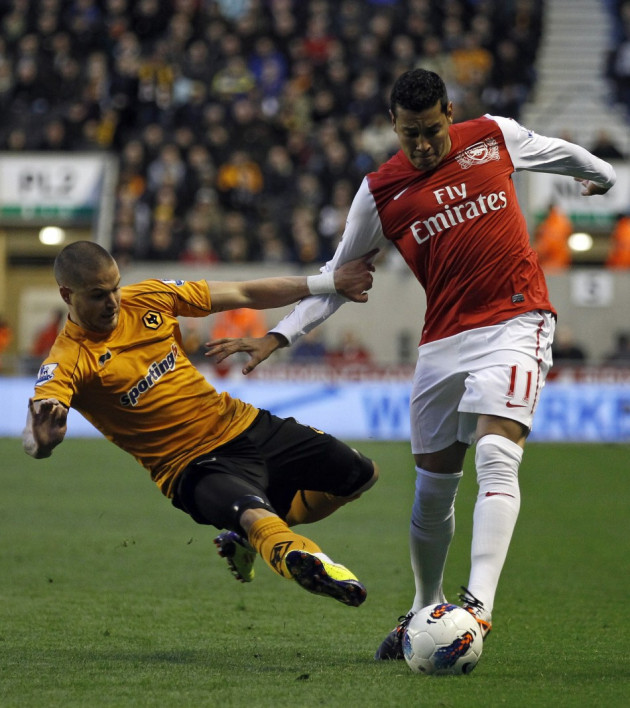 "Mikel Arteta is Spanish and our languages are quite similar so he is helping me the most.
"He is always giving me instructions about the Premier League. He played for Everton for a long time and arrived at Arsenal at the same time as I did so he helped me settle.
"We're always messing around in the changing room, on the pitch during the warm up; he's always saying something to make me laugh or calling me nicknames but it's always good spirited with no harm. We work together every day and need these moments of distraction.
"This link with the club is very important, us players always go out for dinner and social events together.
"I'm always doing something with Thomas Vermaelen, Bacary Sagna, Robin van Persie, Mikel, Yossi Benayoun, Ignasi Miquel and others. This link between us off the pitch is very strong and it benefits the team on the pitch."
Santos has faced some injury issues with Arsenal this season, but his place on the squad is now vital as they aim to finish at least third in the league and shore up a Champions League spot.
The side face Chelsea, Stoke, Norwich and West Brom in their final four games, and while Champions League football is a priority, finishing above Tottenham will also be of the upmost importance as they prepare for the end of the season.