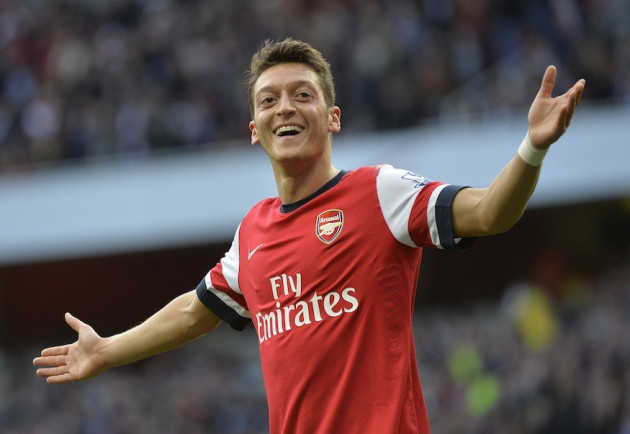 Arsene Wenger believes that Mesut Ozil is a great player because the Arsenal midfielder is unselfish and doesn't let his ego dictate his style of play.
Ozil's move to north London from Real Madrid was one which smashed the club's transfer record and so far he has proven to be worth every penny as he provides the spark they need to push their way to the top of the Premier League table.
And as Arsenal prepare to face Borussia Dortmund tonight in a tough Champions League group stage match Wenger has reserved special praise for Ozil, claiming that the Germany international has the ability to play as part of a team rather than for himself like so many gifted players.
"[He has] technical quality, vision and his absolute desire to play collectively in a very strong way," he said, according to the Arsenal website. "He is a player who has only one master, that is football.
"He does what the game demands, his ego does not stand in the way of his game, all the great players have that."
Wenger's pursuit of Ozil has proven to be a stroke of genius for a manager who was struggling to keep the fans on side in the lead up to the purchase.
The midfielder put in an out-of-character performance against Dortmund the last time they played, admitting yesterday that the defeat when the sides faced one another at the Emirates was difficult to deal with as it was a lost chance to show Arsenal are a force in Europe as well as England.
The Gunners currently sit on six points, equal with Napoli and Dortmund, in Group F and an away win would certainly improve their chances of progressing to the next stage.