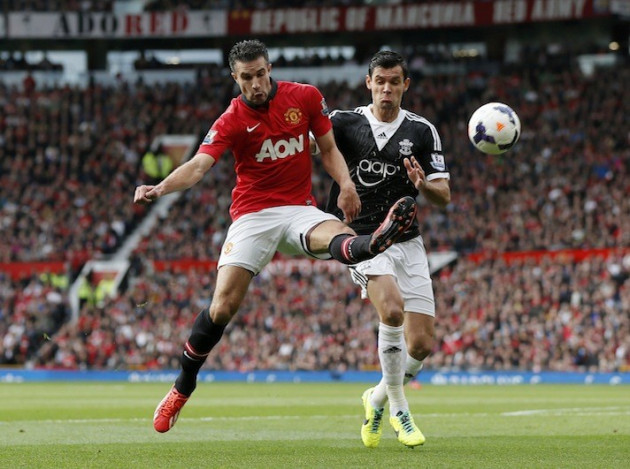 Arsene Wenger says he'll always see Robin van Persie as an Arsenal player, claiming the striker's move to Manchester United in the summer of 2012 came about because he was convinced to do so by Dutch coach Rene Meulensteen.
Van Persie announced on his personal website that he wouldn't be renewing his contract with the Gunners as he looked to win major honours and susequently confirmed a shock move to Old Trafford for £24m that immediately saw him win the league title.
However, this season it is Arsenal who are currently favourites to claim the Premier League trophy while United adjust to life without Sir Alex Ferguson for the first time in 26 years, and as the two clubs prepare to face each other this Sunday Wenger admits he will always see van Persie as one of his own.
"The head-to-head talks I had with RVP many, many times convinced me I had to sell him," Wenger said, according to the Express.
"It will be strange to see him in a United shirt because for me he is an Arsenal man. I took him as a very, very young player and we came together through very difficult periods. He became a world class player and for me he is an Arsenal player."
And the Gunners manager revealed that then United assistant Meulensteen was behind the transfer, explaining: "I think what was part of that is that RVP was convinced by the Dutch coach that was at Manchester United. That played a big part in that.
Van Persie has equally spoken highly of Wenger in the past and the striker is believed to be currently having some disagreements with incoming United manager David Moyes over his training methods.
While the Red Devils have had a disappointing start to the season, they have claimed three wins in their last four matches and victory over Arsenal would not only put a dent their title hopes but it would also possibly bring United back into the mix for a top four place.