Arsenal manager Arsene Wenger has admitted that it would require a player with 'something special' for him to make any more signings before the end of the transfer window.
The long-standing French manager has already made three impressive additions in Lukas Podolski, Olivier Giroud and Santi Cazorlan, but it appears he could yet bring another new face to the club.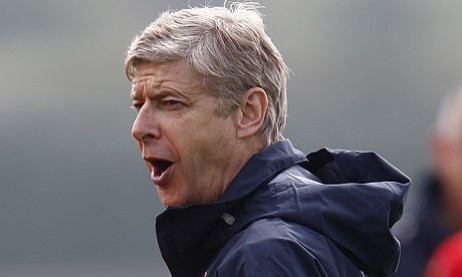 Wenger was giving a press conference ahead of their tricky away trip to the Britannia where they will play a Stoke side that last season held them to a 1-1 draw thanks to an opening goal from Peter Crouch, before Robin van Persie netted the equaliser.
This season there will be no Van Persie and Wenger admits that he may well look for another signing before next Friday's deadline.
"My approach is that we have a very strong squad but if one or two opportunities arise we will take it," revealed Wenger, as quoted on the Arsenal website.
"We are still in the market in some positions. We have experienced players in midfield like Arteta, Cazorla and Rosicky plus some young very promising players like Oxlade-Chamberlain, Ramsey, Coquelin and one or two in between age-wise like Diaby, who is coming back.
"We will only take players who have something special. We believe we have a very strong team and if we find the special player, we will do it.
"There's always a lot going on in the last week - in and out. We have some players who can go out, but overall there is always something happening in the last week. I have a clear idea of what I want to do, if it happens, it happens."
Arsenal have seemingly missed out on signing Real Madrid's Nuri Sahin, who now appears set to join Liverpool, but there has been a significant change in tactics from Wenger after last season waiting until the final day of the transfer window to conclude much of the clubs business.