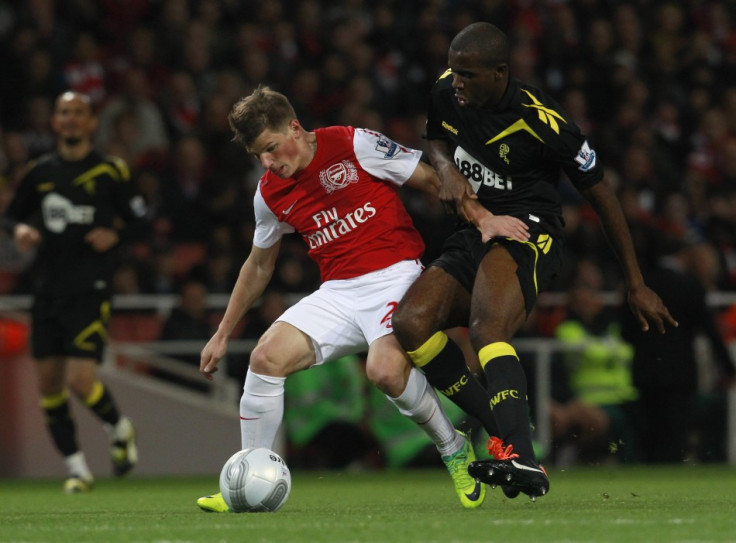 Arsene Wenger has suggested that Andrey Arshavin has been tapped up by Zenit St Petersburg, with the midfielder looking likely to leave Arsenal on loan for the remainder of the season.
Arshavin was strongly linked to an exit from the Gunners in the January transfer window, but the Russian period is still open, and this week speculation went into overdrive that Zenit may be willing to pay the 30 year old's wages and an extra £1 million.
But Wenger hit back at the rumours today, as a deal looks close to being complete, hinting that he believes Arshavin may have been illegally approached by Zenit before Arsenal spoke to the side about the deal.
"That happens in 99 percent of cases, I know it's not permitted but it is the case, it goes through agents and I will not change it," Wenger said of approaching players before clubs for transfers, according to Reuters.
"Maybe I have no proof, I do not check the phone bills of Andrey Arshavin so I don't know."
Zenit general director Maxim Mitrofanov said this week that he would love to have Arshavin on loan from Arsenal, with the star getting the chance to play in preparation for the Euros as well as helping the Russian giants win the domestic title.
"Arshavin would interest us in terms of having him on loan," he said, as reported by Sky Sports.
"[Besides helping Zenit] Andrey would also be well prepared for the upcoming Euro 2012 finals. The question is what Arsenal really want, would they want a loan deal?"