Aston Villa star striker Christian Benteke could be leaving Villa Park, with long-time admirer Arsene Wenger ready to see off competition from rivals Tottenham and Liverpool for the Belgian's signature.
Benteke, a life-long Arsenal fan, was a summer transfer target for Wenger before his surprise £7million transfer deadline day move to Aston Villa from Genk in August last year, and the 22-year-old has never hidden his desire to play for the north London side.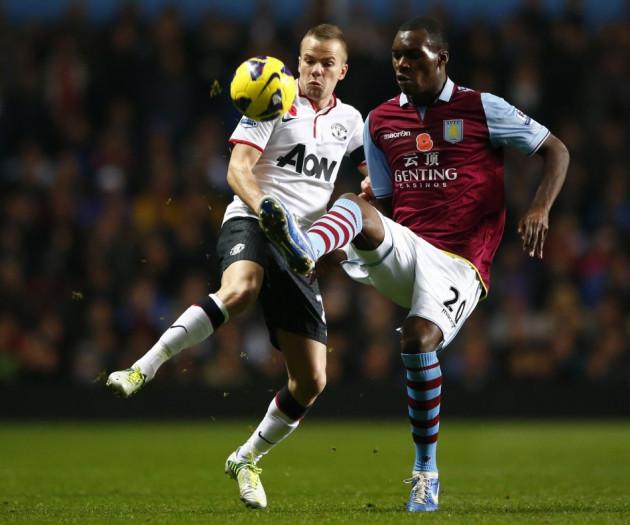 "Arsenal are the club I love, I like their philosophy of selecting young players and, besides, they had Thierry Henry, for me he's the best player in the world and was my boyhood idol.
"I am not afraid of making enemies at Villa by saying I love Arsenal," Benteke said only a few months ago in the Sun.
Arsenal manager Arsene Wenger, who admitted earlier in the season that he was interested in signing Benteke during the summer transfer window, has been under fire from his own fans as they are increasingly frustrated by the Frenchmen's unwillingness to splash the cash in the club's bid for fourth place and potentially Champions League football.
Benteke's 11 goals for struggling Villa this season have also sparked interest from Arsenal's rivals Tottenham and Liverpool who are both considering new attacking options according to the Mail.
Tottenham, with Emmanuel Adebayor away on duty at the Africa Cup of Nations, are left with Jermain Defoe as the only recognised striker and may well be looking to improve their squad.
Aston Villa manager Paul Lambert will undoubtedly be reluctant to see the back of his top scorer as he prepares his young side for a relegation battle, however he might have reason for concern when it comes to the history of owner Randy Lerner, who has cashed in on the likes of Ashley Young, Stewart Downing, James Milner and Gareth Barry in the past.