Newcastle United legend Alan Shearer claims Bayern Munich will put the final nail in Arsenal's coffin, when the two teams meet in the second leg of their Champions League Round of 16 tie at the Allianz ArenA on Wednesday.
The Gunners are fifth in the Premier League, five points off fourth-placed Chelsea and seven behind arch-rivals Tottenham Hotspur. Arsene Wenger's side were knocked out of the FA Cup and League Cup by lower league oppositions earlier in the season, while Bayern posted an impressive 3-1 win in the first leg at the Emirates two weeks ago; a result which Shearer felt was not all surprising.
"We know how far Arsenal have fallen behind the best in this country and I fear Wednesday night in Munich will brutally expose how far off the very best in Europe they are," Shearer wrote in his column in The Sun.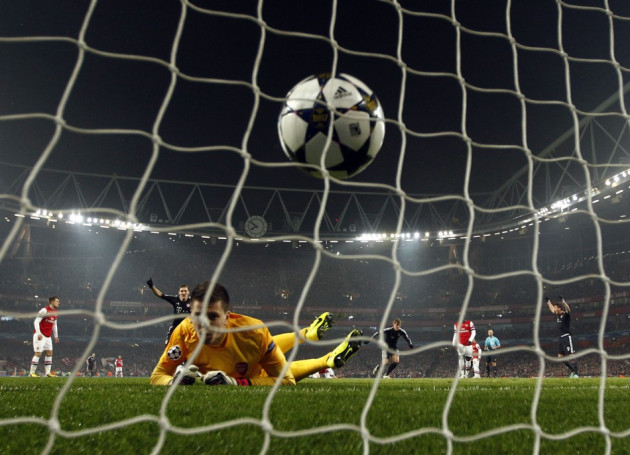 "It has been like that for some time. A club that contested the 2006 Champions League final and used to battle for the highest domestic honours are now mere also-rans. They can't even claim bragging rights in North London - Spurs are now the team that thrills in that part of the world," the former England forward pointed out.
Shearer also stated Arsenal could no longer boast of their possession and passing-based approach to the game, as they have not added any silverware to their trophy cabinet in the last eight years.
"The defence for Arsenal has long been the fact that they 'play football in the right way'. But I've always hated that nonsensical term. The right way to play football is to win and Arsenal have not been doing that enough in major competitions for some time. Eight years without a trophy and counting," the Magpies icon stressed.
However, Shearer is unsure whether showing the door to Wenger and appointing a new manager is the solution to the Gunners' problems.
"I'm still yet to jump on the 'Arsene Wenger out' bandwagon - Gunners fans have to ask themselves who is available that would do a better job. But the truth is he has overseen a stagnation in recent years," he added.