Bayern Munich midfielder Bastian Schweinsteiger has issued a warning to Arsenal, ahead of the first leg of the two clubs' Champions League knock-out tie. The Germans play the first leg at the Emirates on Tuesday evening and the Germany international believes the Gunners should be wary of his team, last season's Champions League finalists..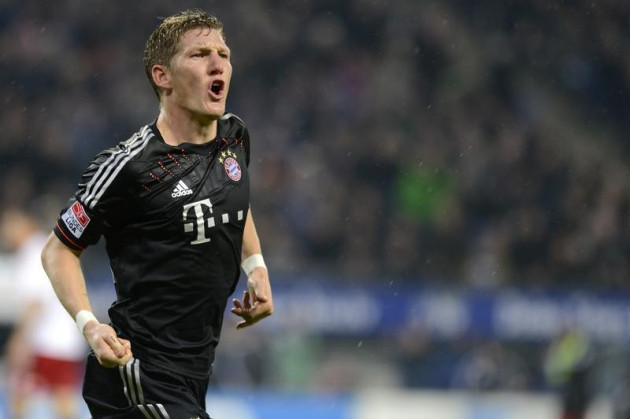 "In Munich we play to win. There's a famous slogan here in the Bavarian dialect and we use it inside Bayern Munich. We say, 'Mia san mia'. Literally it is, 'We are we', but it means, 'We are who we are'. That's not being very arrogant but we are very confident about our ability to win the game. It is about a winning mentality," the 28-year-old said.
"When our players come from somewhere else they sometimes show happiness when the game is 0-0 or 1-1, but we were brought up in an environment where we have to win. We are not satisfied with 0-0 or 1-1. This is the mentality of Bayern Munich," he added.
Bayern are title favourites this season and came through the group stages as winners of Group F, seeing off competition from Spanish side Valencia, French club OSC Lille and Belarusians BATE Borisov.
The midfielder, who is regarded as one of the finest box-to-box players in Europe, also spoke of the disappointment at losing last season's final, which was played in Bayern's home ground - the Allianz ArenA. However, he also said that the club had grown, mentally since the defeat to Chelsea.
"Five or six teams in Europe are candidates to win the Champions League and we are one of them. I know most of Europe do not want to play against Bayern Munich. We have gained a lot of respect during the last four or five years, but we have to win against Arsenal before we start to think about this," he explained.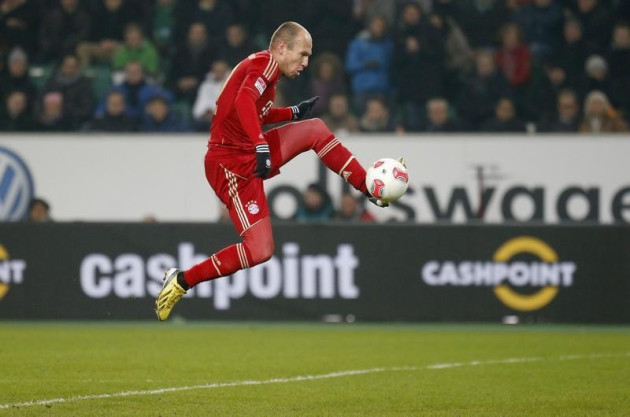 Robben on Arsenal
Meanwhile, ex-Chelsea winger Arjen Robben joined his team mate in talking up the Bavarians' chances of progressing to the next round. The Dutch international, who has also had a spell with Spanish champions Real Madrid, criticised Arsenal's inability to hold on to their best players as the reason for their lack of success.
"... if you see there are always players leaving and when they leave, at that moment, they are the most important players or the best players and, if you keep losing these players, then every time you have to try to build up again. The last eight years - no trophies. That says it all. If you look around at the moment there are some teams in England that are maybe stronger than Arsenal. I cannot speak for Robin. He made his decision," he told The Sun.