Arsenal defender Carl Jenkinson believes there is no reason why the Gunners cannot emulate the achievement of Chelsea last season and win the Champions League.
Chelsea were the surprise winners of Europe's elite club competition having looked close to exiting the tournament in the round of 16 after losing 3-1 to Italian side Napoli.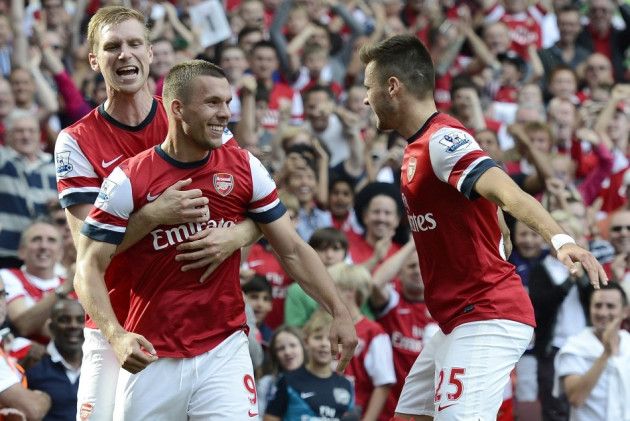 Roberto di Matteo was then put in charge of the club and Chelsea managed to advance after sealing victory in extra-time of the second-leg against Napoli, before eventually going on to win the final on penalties against Bayern Munich.
Jenkinson firmly believes that after witnessing the performances of Chelsea in winning the Champions League there is no reason why Arsenal cannot lift the trophy come May next year.
"If Chelsea can do it, then we can do it," Jenkinson told the Arsenal website. "There's nothing stopping us going all the way.
"We've just got to make sure we perform to how we can do in this competition and I believe if we do, we will progress.
"In this competition you've just got to take it game by game and just focus on it that way. I think that's the best way to go about things."
Jenkinson has emerged as one of the surprise packages this season after being handed the chance to impress at right-back because of the long-term injury to Bacary Sagna.
The French defender broke his leg on the final day of last season and has been unable to return to fitness in time for the new campaign. This has allowed Jenkinson to have an extended run in the side and he has grasped the opportunity with both hands.
Gunners boss Arsene Wenger has made it clear that the defender has a bright future ahead of him, even suggesting that England could end up picking the 20-year-old.
Wenger stated: "I believe Jenkinson will have an impact here and you will fight for him not to play for Finland."
Arsenal started their Champions League campaign with a 2-1 win over Montpellier and now face a home game against Olympiacos on Wednesday night.