Arsenal chief executive Ivan Gazidis wants club to find balance in summer transfer window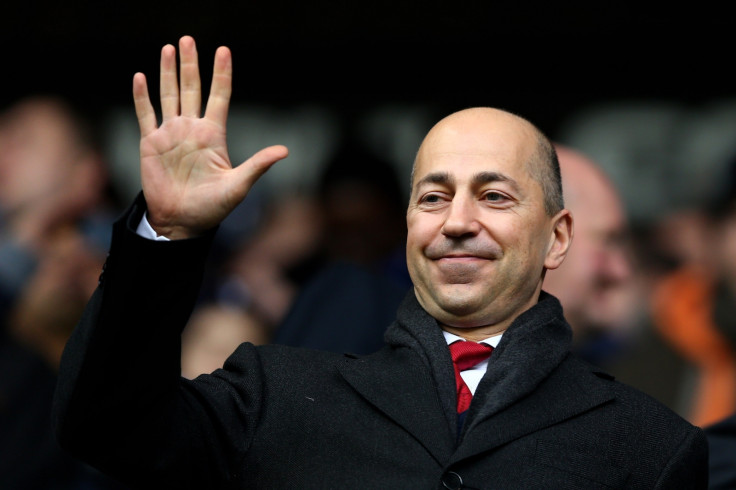 Arsenal CEO Ivan Gazidis says the club's transfer policy this summer will be to bring 'top class' additions to the squad without disrupting the balance of the current team.
The Gunners can repeat their 2014 FA Cup success when they meet Aston Villa in this year's final on Saturday but were still left wanting in the Premier League, finishing 12 points behind eventual champions Chelsea.
In the last two summer transfer windows, Arsene Wenger had brought established world class talents to the club in Mesut Ozil from Real Madrid in 2013 and Alexis Sanchez from Barcelona in 2014.
And while Gazidis suggests the club will attempt to replicate the policy again this summer, he is wary of maintaining the cohesion and promise Arsenal played with throughout the second-half of the 2014-15 season.
"We've got a good financial position at the club, so we are really healthy going into the summer," Gazidis told Arsenal Player.
"I think we can make investments. Arsene has said we have got a big and deep squad, and a top quality squad. So it's not just turning over for the sake of turn over.
The additions that Arsene will make will only be if we are finding really top class players that fulfil a need that we have.
"One of the really important balances to get right this summer is, yes, to improve where we can, but also to retain the cohesiveness of the team because that's been a really important ingredient in the second half of the season; the team spirit, the cohesiveness of the group, you don't want to destroy that.
"So it is a delicate operation this summer to get that balance right, but I am sure we are going to do it. I think in the last three or four years we have made really good decisions over the transfer windows that have proven to be good over time.
"I am hopeful we'll continue to do that and deliver the types of additions we need to make sure we are in a position to compete next year."
© Copyright IBTimes 2023. All rights reserved.