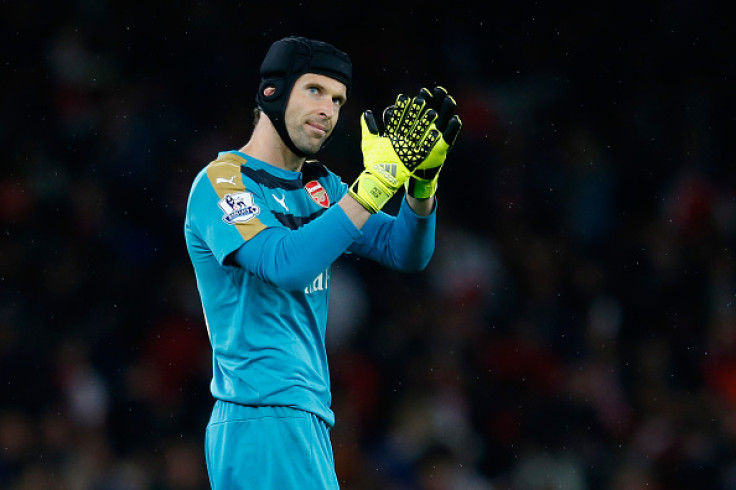 Arsenal legend David Seaman has heaped praise on goalkeeper Petr Cech and urged Arsene Wenger to sign players with his quality in January. He was the Gunners' only addition to this season's squad after he arrived at the Emirates from cross-town rivals Chelsea in the summer.
Cech's move to Arsenal cost them £10m ($15.2m), according to the BBC. The 33-year-old has started in all 13 league matches so far and has been impressive upfront. The Czech Republic international has kept six clean sheets and conceded 11 goals in the Premier League.
Wenger is already without the services of his several first team players due to injuries. Francis Coquelin and Mikel Arteta have joined Aaron Ramsey, Alex Oxlade-Chamberlain, Theo Walcott, Tomas Rosicky, Jack Wilshere and Danny Welbeck in the treatment room at the Emirates.
Arsenal suffered a 2-1 defeat at the hands of West Bromwich Albion and are fourth in the table with 26 points, two points behind league leaders Leicester City. The former Gunners goalkeeper believes the north London club can win the league if they manage to clear their injury list.
"Cech is a winner. He's won more than trophies than I have – when he was at Chelsea. He's achieved ­everything in the game," Seaman told the Mirror. Arsenal have not won a lot in the last few years. OK, two FA Cups. But on the whole they've been close or thereabouts. So by showing they can get that quality player in is great for the rest of the squad. We need a couple more with his quality in the January transfer window.
"Qualification [for Champions League knockouts] is a massively tall order. If they do qualify, I'll be very happy, but it looks very unlikely. What's happening now is that there's a swerve towards concentrating on the Premier League. It's out of their hands in the Champions League. But looking towards the Premier League, they've got a chance if they can get all their injuries cleared."