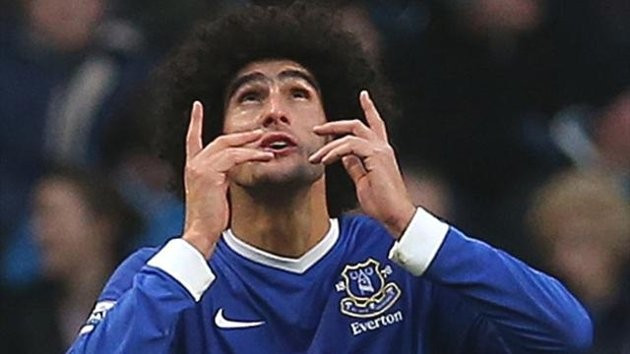 When Arsene Wenger sanctioned the sale of Alex Song to Barcelona he admitted that he was taking a risk by placing his faith in the the notoriously brittle About Diaby. With 20 games gone it seems that gamble has backfired as the Gunners find themselves 18 points adrift of Manchester United and with the Frenchman playing just five league games.
In a season where defences have been split open at an alarming rate, Arsenal have missed that bit of steel in the heart of their midfield. To be perfectly honest Diaby is probably not the man to add that to the Arsenal team. In fact, since the glory days of Gilberto Silva and Patrick Viera it has only really been Mathieu Flamini and Song that have added that genuine bite in midfield.
These players excelled at doing the work that often goes unnoticed. Their positioning was exemplary; they sensed danger and were able to snuff it out. Not only that, but they played a crucial role in starting attacks by giving the ball to the more creative players who could influence the game going forward.
Mikel Arteta has been asked to do this job, and while he has the range of passing to start attacks, his tackling leaves much to be desired as proven by the fact he has committed more fouls than any other player in the Premier League this season - 49 to be precise.
Aaron Ramsey has a similar problem as he works tirelessly but simply does not have the edge to his game needed to truly boss games from the middle of the park.
This season that is exactly what Marouane Fellaini has been doing for Everton. A physically powerful and uncompromising midfielder, the 25-year-old offers protection in defence whilst also offering a significant goal threat when venturing forward.
When Fellaini first arrived from Standard Liege back in 2008, manager David Moyes saw him as a defensive midfielder who could fill the void left by Lee Carsley. In his first few seasons at the club he was the chief destroyer that bullied opponents both in the air and on the deck.
Last season he was second in the league with 84 tackles and won the ball a total of 190 times, by far the most in the Premier League. But there was also a glimpse that he could play a different role which has been put to great effect this year.
Fellaini was asked by Moyes to fill the void left by Tim Cahill. The Australian had perfected the art of arriving late in the box and scoring important, normally headed, goals. This season that role has gone to the Belgian and he has not disappointed.
Eight goals in 16 Premier League games has led to Fellaini becoming the top scoring central midfielder in the league. Ahead of Frank Lampard, ahead of Steven Gerrard.
The only bad news for Everton supporters is that bigger clubs have been alerted, not only his talent, but the fact that he is said to have a £22million release clause in his contract. Chelsea and Arsenal have both been linked, but surely it is Wenger that must do everything in his power to convince Fellaini to choose north over west London.
When Arsenal last won the league in 2004 they had a central midfield pair of Silva and Viera. Both physically powerful midfielders who chipped in with important goals. That season it is little surprise to learn that they conceded just 26 goals. This campaign they are just four short of that total.
While it is clear that one midfielder would not suddenly turn this Arsenal squad into the next invincibles, Wenger could do far worse with the boards money than to invest in Fellaini during this January transfer window.
Could you see Fellaini fitting into the Arsenal first team, let us know below