It took Arsenal nine years to win their last trophy and that alone was never going to herald a seismic change at the north London club. The growth was gradual and the 2014 FA Cup well-deserved, but as a step on the road to former glories, victory at Wembley was only slightly more significant than most.
One year on and the change has been noticeable. At various points over the past five months in particular, Arsenal have played their best football since the famous Invincibles side of the 2003-04 season, but those moments of brilliance have been peppered with stark reminders of how relative the side's improvements are.
Resolute, impressive performances against Manchester City, Liverpool and Manchester United in the FA Cup have been undermined by a dismal first-leg performance against Monaco in the Champions League and disappointing losses to teams we should be beating, in Swansea and Tottenham Hotspur.
A few weeks ago, there was a chance for Arsenal to finish second in the league but that soon turned into the prospect of finishing fourth yet again. Thankfully Theo Walcott equaliser against United made third the likely finish for Arsenal, which in tandem with an FA Cup win against Aston Villa in two weeks would perfectly encapsulate our slight progression.
In 2014, we finished fourth and won the FA Cup; 2015 could very well see us finish third and win the FA Cup. Small margins.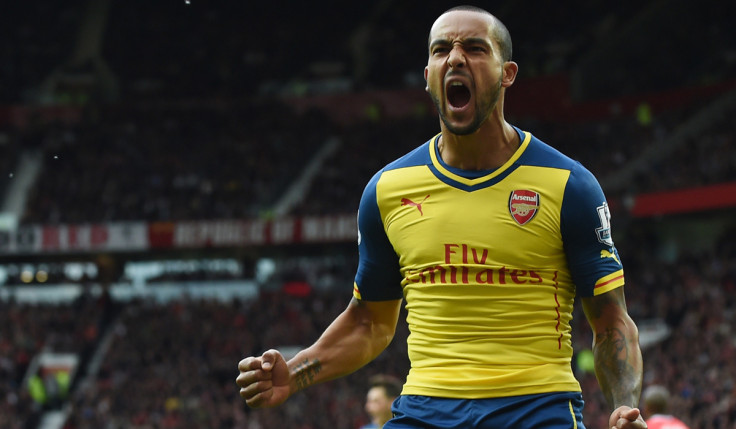 Another small sign of improvement was evident in the 1-1 draw at Old Trafford. Walcott's introduction alongside Jack Wilshere bolstered Arsenal's soaring momentum in a game where they appeared absent for the first hour before winning a deserved point.
The fact Arsenal can come back from nothing to earn something against top teams and have a good enough squad to mix things up tactically when the moment arises shows yet more promise.
Our form against the three biggest clubs in England has also improved (again, gradually). Last season we managed three points out of a possible 18; this term we managed six. Hey, I didn't say it would be an impressive development.
This club chose not to pursue success through billionaire owners and transfer market splurges, so change was never going to be instantaneous. So Arsenal fans may sometimes have to forage in the aftermath of lost points to look for signs of improvement but they're there, and they're mounting into what very well may be Arsene Wenger's last shot at glory.