As a United fan of some 25 years, I am fiercely proud and protective of my fellow Reds. Whenever some ABU rent-a-quote in the media breaks out one of those clichéd fallacies about United fans, I bristle with indignation. When someone does it in the pub, I'll leap to the defence of those whose abiding passion I share.
I love the fact that United fans are constantly airing witty and original songs (a far cry from those supposedly witty Liverpool supporters, whose hymn sheet appears to begin and end with You'll Never Walk Alone). I love the fact that United fill their ground for every game, even the most quotidian of League Cup matches. And I love the fact that the Old Trafford crowd is fiercely protective of its idols out on the pitch.
Even when someone is struggling as painfully as David Moyes was last season, the United crowd won't turn its back. Sunderland or Newcastle fans might start booing and staging some ostentatious publicity-hungry protest at the first conceivable opportunity, but the United crowd is willing to give players, and managers, its backing for as long as they represent the club.
Many new signings struggle to adapt to the pressures of United initially, but the backing of the crowd has nurtured legions of late bloomers through to successful careers at Old Trafford. Some of United's best players of recent times, such as Nemanja Vidic, Patrice Evra, and even the soon-to-depart David De Gea endured a rocky start at United. Had the crowd turned on them, they might never have developed into bulwarks of the club's recent success.
But the genuflectory send-off afforded to Radamel Falcao on 17 May went too far. In fact, it demeaned everyone involved.
As Falcao left the field, fans all round the ground stood and cheered. After the Colombian had given his goodbye wave, Old Trafford reverberated to the sound of his song.
It was the sort of ovation normally reserved for a man who has just scored a hat-trick, not someone who had spent the entire afternoon falling over, squandering possession and losing footraces with Per Mertesacker.
Fans will obviously point out that this ovation had a deeper subtext. Falcao was clearly giving his valedictory performance at Old Trafford, and the crowd wanted to express their gratitude for his efforts in what has been a turbulent but ultimately successful season.
What has Falcao done for United?
But what exactly has Falcao given to the cause? The guy has scored a grand total of four goals this season, as many as Chris Smalling, and only three of those strikes (the winner against Everton and the equalisers at Stoke and Aston Villa) have altered the result of the game. His goals have earned United a combined total of five points over the past eight months.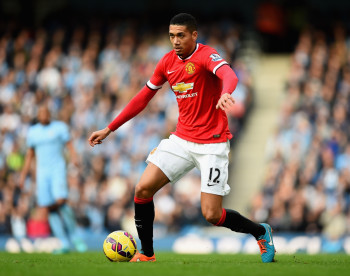 In return for this paltry haul, United have already paid Falcao a reported £12.8m. At the risk of sounding trite, he earns more in a week than 99% of United fans will earn a year.
The player has earned a premium rate for his floundering displays, subsidised by fans through ticket and merchandise sales. Yet, given the acclaim which rained down on Falcao, you might have thought he was playing for United for free.
The striker seems like an intelligent and highly decent man, who has done everything manager Louis van Gaal has asked of him season, even play for the Under-21s. He is not Mario Balotelli. But unfortunately his output at Old Trafford has been scarcely better than the Italian dilettante's at Anfield.
Would a lesser player have been given the same send-off? Would a less glamorous figure, an Anders Lindegaard or a Tyler Blackett, have received such a rousing and euphonious tribute if they were the ones waving goodbye? Hard to imagine, isn't it.
Perhaps United fans, after years of frustration at the Glazers and their penny pinching, are still in thrall to the idea of a genuine galactico plying his trade in front of the Stretford End, and Falcao's glitzy allure has swayed their opinion. Whatever the reason, their treatment of the striker smacks of double standards, and the gross inflation of that crucial football commodity: the judgment and approval of the crowd.
It's great that United fans supported Falcao until the end. I'm glad I don't support a club where the white handkerchief is an essential matchday accoutrement. But at Old Trafford, their loyalty turned into blind obsequence, and even Falcao must have felt a tad embarrassed by it all.