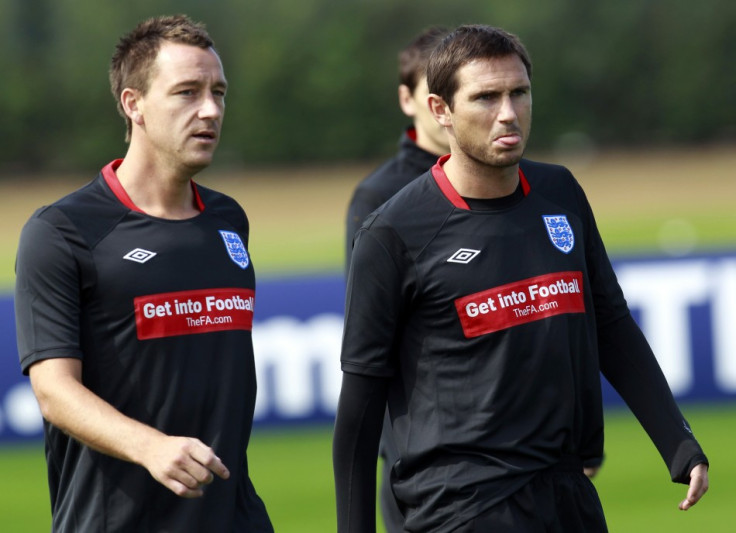 Ian Wright has lambasted the Football Association for allowing Chelsea defender John Terry to be part of the England squad to face Spain and Sweden whilst under investigation for allegedly making a racist comment to Queens Park Rangers star Anton Ferdinand.
The aforementioned former Arsenal and England striker acknowledges Terry is innocent until proven guilty, but believes it is entirely inappropriate that the captain of the national side is involved in Fabio Capello's setup given the serious nature of the allegation levelled against him.
"JOHN TERRY should be nowhere near the England squad." Wright told The Sun. "I understand the fact you're innocent until proven guilty but that doesn't mean the captain of our country's football team should be involved in two friendlies while being investigated over allegations of making racist remarks."
Reports on Monday suggested Terry would not be involved in Saturday's match against the World and European champions at Wembley, but injury concerns surrounding Phil Jagielka have seemingly enabled the much maligned Terry a reprieve.
Speculation on Tuesday now suggests Fabio Capello will use Terry in some capacity, but Wright believes the whole affair is yet another embarrassing episode engineered by football's governing body.
"The FA have made a total mess of this. They don't have a clue about how to deal with this situation and have fudged the issue by allowing Fabio Capello to pick Terry while insisting he won't play against Spain - but will feature for 45 minutes against Sweden.
"This is a joke. It's embarrassing that he is involved but blatantly being shielded from any media attention by not starting either game. So why not leave him out in the first place? It seems to me that no one at the FA has the balls to stand up to Terry and say, 'You may want to play but it would be better in the current climate if you stayed at home'."
He added: "This whole situation stinks. We have a young squad looking forward to what should be a showpiece international but, instead, we are an embarrassment.
"In England, it just seems we find ourselves in one nasty situation after another. The great Bobby Moore must be turning in his grave."
The build-up to England's match against a full strength Spanish squad has been dominated by the controversy involving Terry and Ferdinand that is alleged to have happened during last month's west London derby at Loftus Road.
Since the accusations were levelled against Terry, which are being investigated by the Metropolitan Police and the FA, the episode has taken on a significantly more sinister tone.
Last Friday John Terry was forced to call the police after doctored footage appeared online which depicted the controversial Chelsea star embroiled in a racist telephone conversation. The bogus footage was subsequently removed but the efforts to undermine Terry have hampered the on-going investigation.
In an even more disturbing subplot, Queens Park Rangers recently confirmed they had received a malicious letter addressed to Anton Ferdinand. The Sun newspaper claim the correspondence, which the club refused to show their player because of the severity of its content, resulted in them advising the 26-year-old younger brother of Manchester United star Rio Ferdinand, to have a panic alarm fitted in his house.