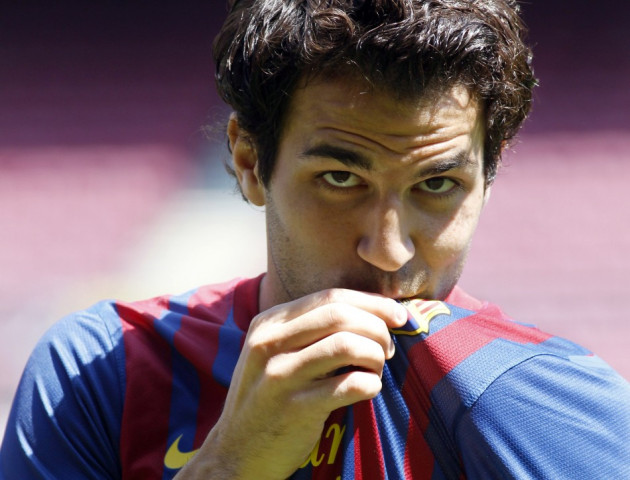 Arsene Wenger remains confident Samir Nasri will remain at Arsenal and has challenged his squad to face up to life without Cesc Fabregas.
The erstwhile Arsenal captain completed his £34m return to Barcelona - a club he left as a 16-year-old in 2003 - on Monday, after Wenger accepted defeat in his efforts to retain the 24-year-old.
"What is important is to focus on our targets and we wish good luck to Cesc, who is a great player, one of the best players in the world," Wenger is quoted in The Guardian.
"Life goes on and we want to show we have the needed desire and strength to deal with the sitation," he added, ahead of Arsenal's Champions League play-off first leg against Udinese on Tuesday.
"Yes, we lost a world-class player and we are sad about it. We did fight to keep him, but in the end we have as well to respect the desire of the player. This club is 125 years old this season and many big players have left the club and the club went on. We want to show that we have the strengths and unity to fight as we ever did at this club."
Wenger revealed that the prospect of representing his boyhood club was too strong for Fabregas to resist but the Frenchman remains hopeful Nasri will remain at the Emirates after the transfer window closes at the end of August.
Manchester City have been heavily linked with the France international, who has just one year left on his current contract, but City manager Roberto Mancini has yet to submit a formal offer.
"Ideally I want Samir Nasri to stay, but as much as we were in a strong position on the contract side with Cesc, the situation is a bit different," Wenger is quoted on ESPN Soccernet.
"Hopefully we can sort the situation out," he added.