Arsenal striker Marouane Chamakh has admitted that he will be forced to leave the club if he is continually overlooked and not playing regular first team football by January.
The 28-year-old arrived at the Emirates in the summer of 2010 on a free transfer and was an initial success as he scored seven league goals before the festive period. However, once Robin van Persie returned from injury he was repeatedly snubbed and his form suffered.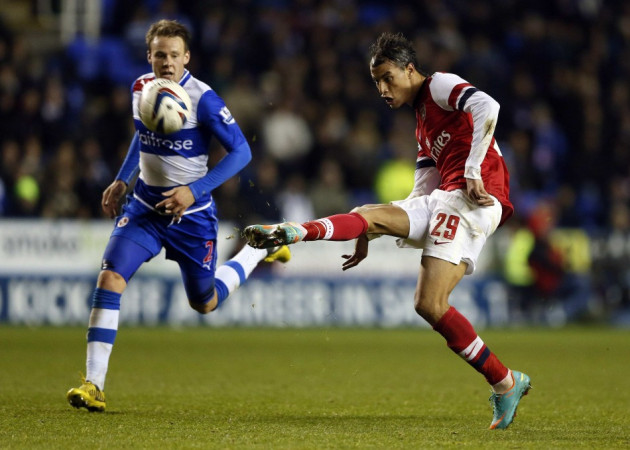 Last season he made just 11 league appearances and managed one goal in all competitions as he struggled to convince manager Arsene Wenger that he deserved to feature in the Arsenal first team.
He has yet to feature in a single Premier League game this season, but did score twice in the thrilling 7-5 Capital One Cup victory over Reading last week.
Chamakh had expected that he would have more game time this season after seeing Van Persie join Manchester United, yet he has once again been overlooked as Gervinho, Olivier Giroud and Lukas Podolski have been preferred.
Now the Morocco international has suggested that he would be prepared to leave Arsenal in the January transfer window, and that he would prefer to stay in the Premier League.
"After Robin van Persie left, I thought I'd play more," Chamakh revealed to French radio station RMC. "The competition is always a little hard in a club like that. I expected it. It's (up) to me to prove myself. But, in two, three months, if nothing changes, I must make a decision.
"With the departure of Robin, I'd say that I had a playing card. And if my playing time doesn't change, I'm not fooled, I'll go away.
"Bordeaux? It could be a solution, if I decide to go. But my priority is to stay at Premier League."
Arsenal would be able to make a profit on the striker should he decide to leave as he was brought to the club from Bordeaux on a Bosman free after his contract with the Ligue 1 side ended.