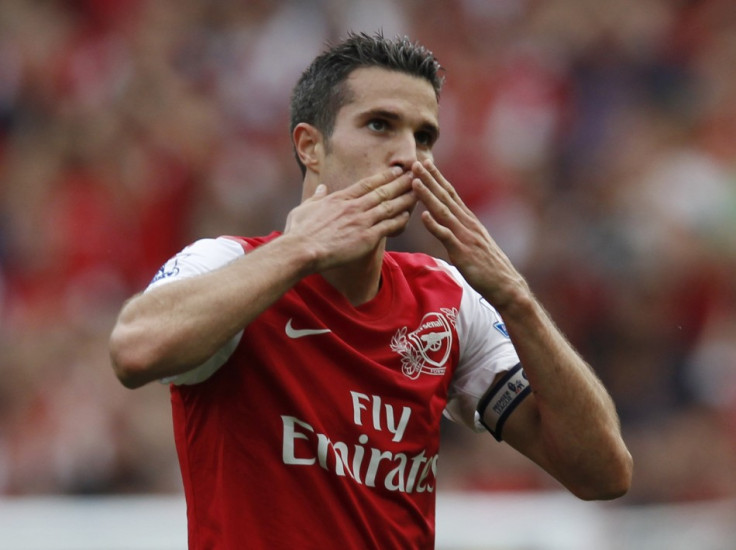 Martin Keown believes Arsenal would seriously struggle were Robin Van Persie to succumb to injury this season.
The newly appointed Arsenal captain has been one of the Premier League's outstanding players this season with a spate of goals which has taken the Holland international on the cusp of breaking Alan Shearer's long standing goals record in a calendar year. The Arsenal striker needs to surpass 36 against QPR at the weekend, but more importantly, Keown believes the Dutchman has to remain injury free.
The former England and Arsenal centre-half has raised concerns over Van Persie's well -documented contract situation. The Emirates talisman is out of contract in 2013 and has shelved negotiations until the end of the season. Keown fears Arsene Wenger's side "would fall a long way short" were their captain to follow the recent examples of Cesc Fabregas and Samir Nasri by leaving the club.
"He's not a bad player to rely on, with 16 league goals this season." The Arsenal hero told the Daily Mail, while discussing Arsenal's dependency on Van Persie.
"His future is a problem, though. This Arsenal team without him would fall a long way short, although I like a lot of what the club are doing. "
Keown believes the recent additions at the Emirates, such as the statues of Thierry Henry, Tony Adams and Herbert Chapman, have all added to Arsenal and brought a greater unity amongst the fans.
The former Highbury stalwart suggests the current Arsenal side should be inspired the history of the club, and praises the recent 'Arsenalisation' of the Emirates Stadium.
"I was at the ground on Tuesday and the 'Arsenalisation' of the stadium is good; all the statues, the respecting of history, the tributes to former players." The Arsenal icon continued. "They are working hard at getting it right, although they need to win something soon.
"They are moving in the right direction. I know they drew 1-1 against Wolves but their tempo was very good in the second half; there was an urgency. It's a start."
Arsenal are currently in fifth place in the Premier League and although their title aspirations look unlikely given the seemingly insurmountable 12 point gap behind the two Manchester clubs, the Gunners are just a point behind fourth placed Chelsea.
Arsenal host QPR at the Emirates on Saturday.