Jamie Redknapp believes that Arsenal starlet Jack Wilshere will become England's version of Andrea Pirlo, with the Italian having ended the Three Lions' ambition of taking out their first Euro tournament trophy.
Yesterday Harry Redknapp insisted that Wilshere was a missing part of the puzzle for England, as the side crashed out of the Euros in typical fashion after losing on penalties in the quarter finals.
With the squad struggling in the midfield, and Steven Gerrard and Scott Parker often looking tired, calls have been made for Roy Hodgson to find England's own version of Italian hero Pirlo, who looked particularly confident during the match and sealed the win for his side with a successful penalty kick.
And Redknapp Jnr has agreed with his father, saying that when Wilshere makes a comeback for Arsenal, the midfielder will show what he's capable of for England as well.
"I couldn't get off the phone on Sunday night with people calling, saying: 'Where's our Pirlo, why can't we play like Pirlo, why can't we get near him?'" He told the Daily Mail.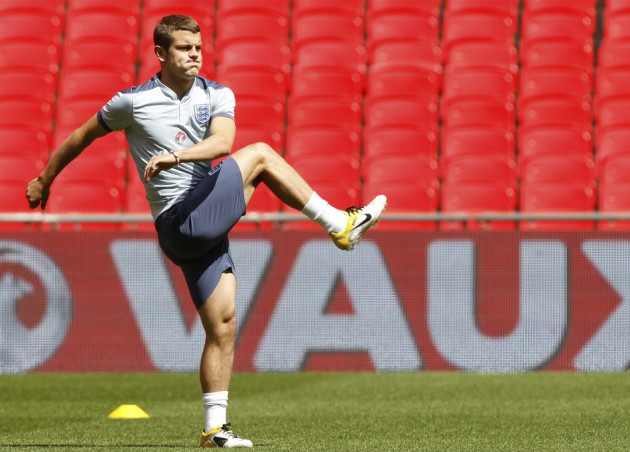 "It was one of the best midfield performances I have ever seen. But we have our own version, he is just recovering from injury and we must hope he gets well soon. He is Jack Wilshere of Arsenal.
"He can pass like that, in the quarterback position, in a central midfield three.
"But it has to be a three. This competition showed you can't play two midfielders, especially when the opponents have three in there.
"England asked too much of Steven Gerrard and Scott Parker. I wrote it after the first game and it didn't change. Last night, Parker came off exhausted and Gerrard suffered cramp. They had too much to do."
Wilshere's recovery from injury left him out of the Arsenal squad for the entirety of the season, and though it was initially thought that he would be ready to travel with England to Poland and the Ukraine, Arsene Wenger confirmed some months ago that wouldn't be the case.
But with Arsenal's pre-season training starting soon, the youngster will be able to get back into action and show that all the talk about him is well and truly justified.