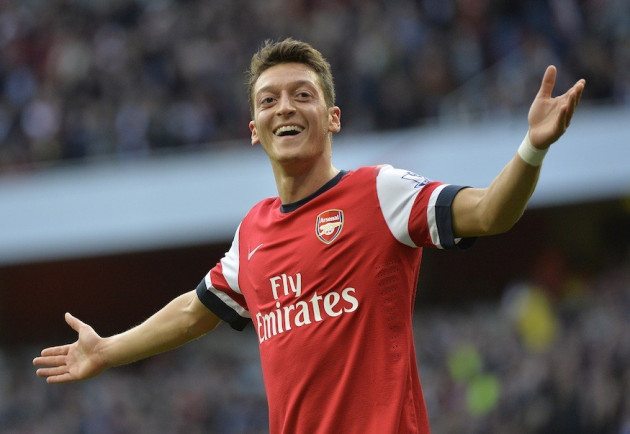 Jack Wilshere has been tracking Mesut Ozil since his performances in the 2010 World Cup, with the Arsenal midfielder saying he hopes to take his experience playing alongside the star into England's match with Germany.

England face Germany in a friendly and although the game is technically meaningless Roy Hodgson will have the chance to find a better understanding over which players are good enough to join the squad for the 2014 World Cup.
Wilshere was somewhat disappointing against Chile on Friday night - Hodgson partly blamed his lack of game time for Arsenal as the reason for being off the pace - and the 21 year old will certainly be looking to improve against Germany.
He won't face Ozil in the side with Joachim Low already confirming that the Gunners star will be rested, but Wilshere says he hopes he can take some pointers from the German on how to beat the opposition.
"He's one of a few for Germany," Wilshere said, according to the Mirror. "They've got a great midfield. It's going to be a tough night for us but we'll be ready for that.
"Maybe there's some things you see in training you can take into the game. Ozil is a smart player, even in training. Sometimes you think you've got him and then he's gone.
"I don't think my game has changed from playing with him. I haven't played that much!"
Wilshere also admitted that he has always been a huge fan of Ozil's, revealing his delight that the midfielder joined Arsenal in the summer.
"He's been superb since he's come," he explained. "He's a top, top player and he's been like that for years. Ever since the 2010 World Cup, I've been watching him. He's a great player."
Ozil will return to the Arsenal fold fresh after being rested from Germany's match with England and this will no doubt be good news for Arsene Wenger as the side look to recover from their surprise loss to Manchester United just over a week ago.