Arsenal Legend Slams 'Too Clever' Title Rivals
Martin Keown cautions Roberto Mancini's title tilt.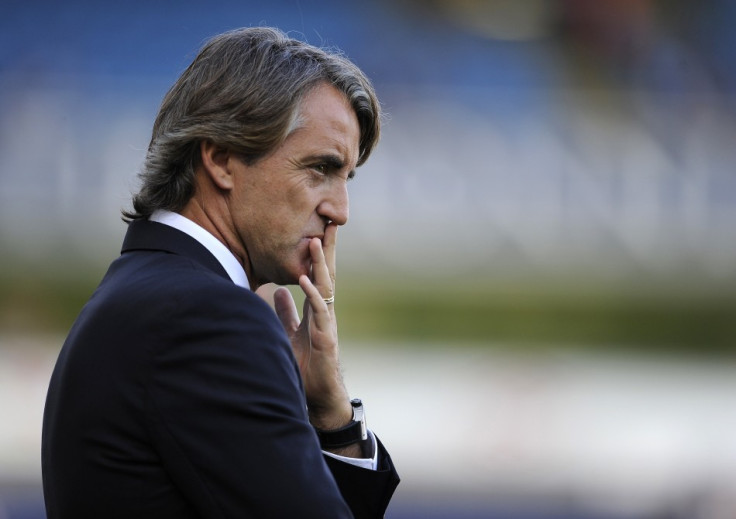 Martin Keown believes Manchester City will struggle to pip Manchester United to the Premier League title unless Roberto Mancini learns to trust his players.
City are currently level on points with Manchester United after Ji Dong-won's injury-time winner earned Sunderland a hard-fought victory over the league leaders on Sunday.
Mancini's side failed to capitalise after Manchester United, Tottenham and Chelsea all dropped points over the weekend and now only lead Ferguson's side by virtue of their superior goal difference.
Former England and Arsenal centre-half Keown has raised concerns over Mancini's recent team-selection, after David Silva and Sergio Aguero where left out for the trip to the Stadium of Light.
Keown feels the Italian manager has been "a bit too clever" with his rotation system in recent weeks and believes Manchester United are more than capable of overhauling their neighbours in the second-half of the season.
"When you are chasing a title your best players have to play in the big games - you can still take them off," Keown told the Daily Mail.
"Roberto Mancini has done a remarkable job at Manchester City but the defeat at Sunderland brought to light a few concerns.
"I wonder whether Mancini is being a bit too clever and has now sent a message to [Manchester United boss] Sir Alex Ferguson that his team might not be capable of winning the title."
Keown also questioned Mancini's touchline demeanour, after the 47-year-old's lively display during Sunday's defeat.
"He was as animated as I have seen him on the touchline and he looked like the frustration was getting to him," Keown added. "He then disappeared when Sunderland scored the winner.
"He seemed angry and should be mindful of how he comes across as [Manchester United manager] Ferguson will turn the screw if he senses any weakness.
"No-one would have expected him to win the title yet but he looks like he is expecting it and was getting frustrated with his players.
"It's important that he loves the players, not hates them as some managers do. That is nothing but counterproductive and will make it harder to reach the 90 points Mancini believes will win the title."
© Copyright IBTimes 2023. All rights reserved.