Arsenal assistant boss Steve Bould says the club's recent form can be blamed on an international break which has left them feeling jaded.
Defeat in the Premier League to Norwich City was followed by their first defeat to a foreign side in the Champions League for 44 matches against Schalke to knock The Gunners off top spot in group B.
With 12 players on international duty over the two-week break, Arsenal have been failed to recapture the form which saw them overwhelm West Ham United prior to the pause in the domestic calendar, and Bould has bemoaned the after affects from the international schedule.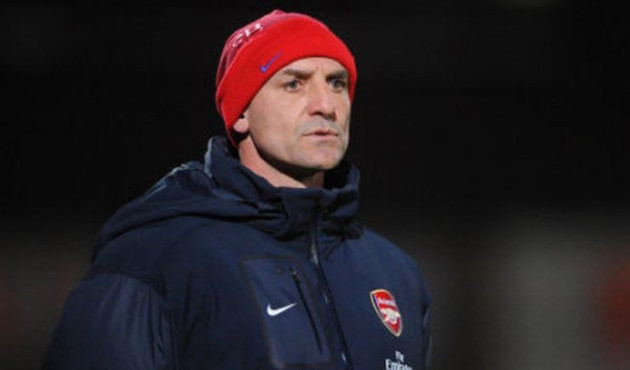 "We haven't played anything like we can; I think that's the big disappointment," Bould said.
"We haven't performed today. We lack a bit of confidence, for whatever reason, but it's a tough competition and they [Schalke] are a good side in all fairness. They beat Dortmund at the weekend and played really well. A 0-0 would have delighted us I think.
"We looked jaded, I don't know why that is. Coming off the international break we haven't performed really.
"I don't know if that's the reason but we definitely look jaded. With the ball we lack a bit of confidence. [Not creating chances] is not what we want, it's not what we're accustomed to. We normally create chances and at the moment we're not, so we have to correct that.
"I thought we looked really sharp and confident at the West Ham game and since returning from the internationals we've looked jaded.
"Maybe we are missing some momentum. We need to pick it up again, we've got a really tough game on Saturday, regardless of positions in the table. We found that out last weekend so it's going to be tough."
Arsenal have won just two of their last five games, against Olympiakos and West Ham, after an impressive start to the campaign which had seen them overwhelm the likes of Liverpool, and almost defeat champions Manchester City.
One boost for Arsenal will be the return to the touchline for manager Arsene Wenger for the second half of the club's Champions League campaign.