Last season we witnessed a new era in youth development as the inaugural NextGen Series provided four English clubs with the chance to compete against the very best academies in Europe.
Tottenham, Liverpool, Aston Villa and Manchester City all took part in a competitions that also featured some of Europe's most famous clubs in Ajax, Barcelona, Sporting Lisbon and eventual champions Inter Milan.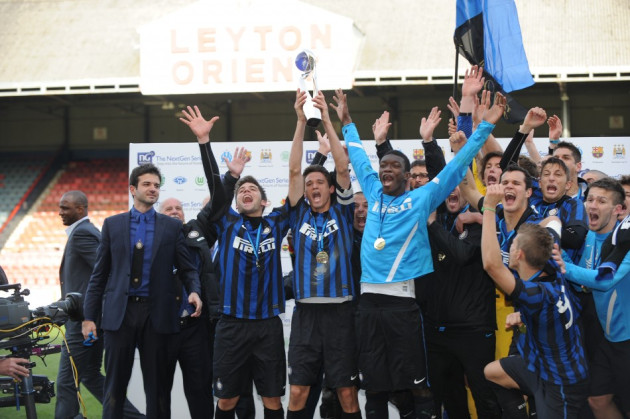 This year Chelsea and Arsenal enter the fray as they bid to win a tournament which was the brainchild of Mark Warburton, sporting director at Brentford, and Justin Andrews, a former TV producer.
"We wanted to fill a void," explains Warburton. "Apart from an exceptional few capable of going straight into first teams, a number of exciting academy graduates have been forced to drop down to lower divisions and sometimes out of football all together. We believe that we can avoid wasting talent by helping more young players reach senior level.
"When I worked at Watford we decided to arrange friendlies against the likes of Inter Milan, Sporting Lisbon and Valencia, the idea being to take the players out of their comfort zone.
"A number of those players went on to play in the first team and name those games as being key in their development as they knew they could perform against high quality opposition ."
Breaking into the Watford first team is not easy, but trying to do it at a top Premier League club is nigh on impossible. For every Jack WIlshere, there are a dozen players who did not make the grade; many of which will have given up on the game altogether.
It is not just at the very top clubs either. The demand for immediate success means that chances for young players are limited. Why try an untested teenager when you could loan an established international? This is where NextGen plays an important role.
It provided young players with the chance to catch the eye of their manager in a competitive fixture which pitted them against the best and brightest talent Europe had to offer.
"We are very proud of what has been achieved in the first year. The clubs and players have produced some outstanding football, and we hope we made a positive impact towards their football," continued Warburton.
"The FA Youth Cup aside, English youngsters don't have enough really competitive games and in all honesty in many reserve fixtures the result isn't all that important.
"That is why you have seen clubs like Tottenham get rid of their reserve team and instead loan their young players out to lower division clubs. But our competition has educational benefits too; the players will learn a lot from travelling abroad and they are forced to come out of their comfort zone. The same can be said of having to do conduct interviews after suffering a loss. It is new to many of the players but it will help them in the long run."
Last season there were plenty of success stories. Liverpool's Raheem Sterling was a fixture in the NextGen side that reached the semi-finals, while Davy Klaassen of Ajax went on to play in the Champions League.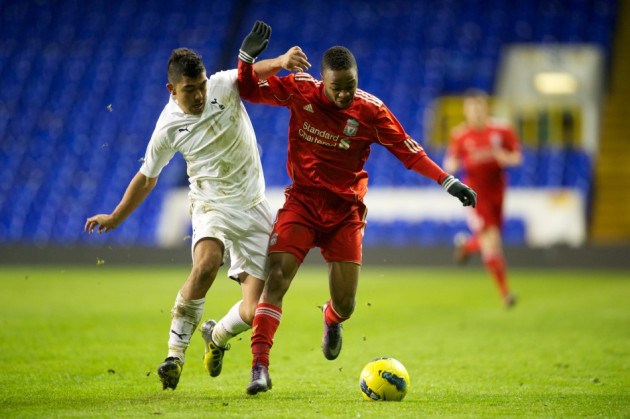 It was not just the players who used NextGen as a springboard to success, former coaches Ricardo Sa Pinto (Sporting Lisbon) and Andrea Stramaccioni (Inter Milan} were both promoted to first team managers of their respective clubs.
This season the NextGen series has expanded to include 24 sides from around Europe. The competition for places was fierce and Warburton admitted there were dozens of sides bidding to be involved.
However, with the current sponsorship and advertising, the tournament knows its limits. There is a growing hope that in the coming seasons the competition will gain a broadcaster and the games will reach an even wider audience.
There is certainly plenty of excitement growing around the competition. The opportunity to watch Barcelona take on Tottenham at White Hart Lane is a tantalising taste of what lies in store for fans who can gain an affiliation with the young players at their club.
Co-founder Justin Andrews is equally as keen to see which players catch the eye in a tournament that is sure to produce some superstars of the future.
"With such an incredible first season under our belts, and nine more international clubs competing in NextGen this year, we are all working hard to ensure a cracking Tournament and we are eagerly waiting to see some great football and which young stars will emerge as the ones to watch," said Andrews.
"This year will be a significant time for youth development in the UK and we are very proud to be playing a part in it."
There was also a ringing endorsement from new Arsenal first team coach Steve Bould who previously worked with the youth players at the club, before replacing the recently departed Pat Rice.
"It's something I think we need to be involved in and it is another learning curve because you are playing against European players.," he told the Arsenal website.
"You do the things that the first teams do, the long travels and all the pre-match build-up. You are playing against some mighty big teams - Barcelona are in it this year - so I just think it will be invaluable."
If you want to find out more about the competition and how you can attend games, simply click on the following link www.nextgenseries.com