Arsenal proved that they will be a tough nut to crack this season after surviving a difficult second-half to earn a 2-1 win over Montpellier in their first Champions League group game.
The Gunners came under pressure in the second 45 minutes at the Stade de la Mosson as Montpellier went in search of a late equaliser that would have earned them their first ever point in the Champions League.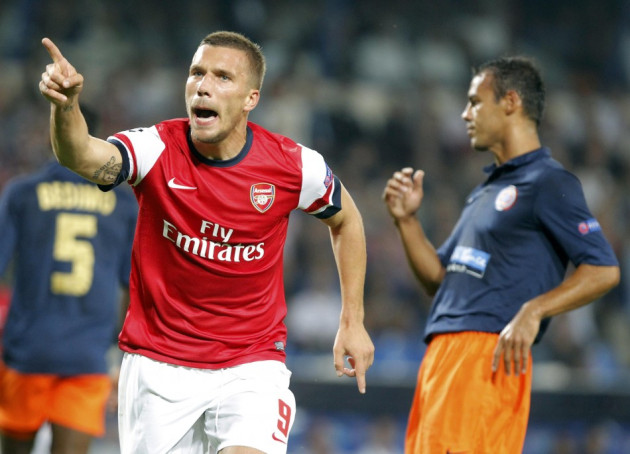 However, Arsenal showed a resolve and toughness that will stand them in good stead as they prepare to take on Premier League champions Manchester City in their next game.
Manager on the night, Steve Bould, pointed out how pleased he was to not only get a result, but to see his players battling hard to make sure they did not lose their lead.
"It's fabulous to get an early away win," said Bould, who was in charge of the side as Arsene Wenger was serving a touchline ban. "We've had a decent start to the season and we have kept the run going so it is important all round, not just for the Champions League.
"We have got some tough games coming up. We have got great team spirit and I think that was evident tonight. Everybody is digging in and things are looking OK."
Much has been made of Arsenal's impressive displays at the back this season - they have conceded just two goals in five competitive games - and Bould was quick to point out how hard the coaches have worked to put things right.
"Any coach will tell you it is about being good players and we have got some good players who want to work. So far, so good. Everybody has spoken about myself but Neil Banfield gets missed and he does a great job, too.," Bould told the official Arsenal website.
"There are a lot of good coaches, there are great players and everybody is working hard. I think that is why we're doing OK at the minute."
While Arsenal have improved defensively, there have been concerns at Manchester City after numerous results in which they have looked susceptible at the back.
City have now conceded 10 goals in six competitive fixtures this season and Bould is confident that Arsenal can continue their good form at the Etihad.
"Of course Sunday is a tough test. We certainly go in there with a bit of confidence, with everybody believing things are going OK," continued the former ASrsenal defender. "But it is a proper test and that is where we want to be. Hopefully we can come through the other side and say we have done OK again. Everybody is fine, touch wood. Things are looking quite bright.