Arsenal defender Thomas Vermaelen has admitted that he was disappointed to hear the news that Robin van Persie would join Manchester United, but he remains confident that the side can still challenge for trophies next season.
The potential move to United had been mooted for some weeks and is now on the verge of being completed once he returns from international duty with Holland.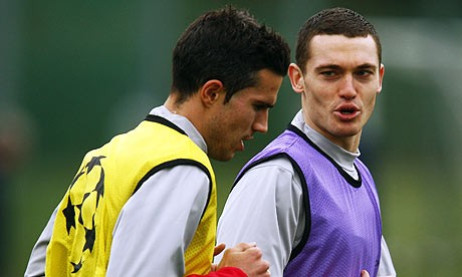 With the season just a matter of days away from beginning, Vermaelen could not hide the fact that he was disappointed to see Van Perise making the move to one of Arsenal's long-standing rivals.
"I am disappointed because I wanted him to stay at the club," Vermaelen told Sky Sports.
"He was fantastic for us in the last year, scored lots of goals and I am disappointed he is going, but we have to focus on the next season with Arsenal. We have to fight and I am confident we have a squad to win something."
Arsenal have already managed to strengthen their forward line and the pressure of replacing Van Persie will now fall on the shoulders of Olivier Giroud and Lukas Podloski.
Gunners boss Arsene Wenger has also managed to bring in Santi Cazorla and it is a far cry from last season where much of the business was completed on the final day of the transfer window.
Despite being frustrated at the fact that Van Persie has left, the Belgium international is at least pleased that the deal could be completed before Arsenal's first match against Sunderland on Saturday.
"We start Saturday and this is all clear now, Robin is leaving and we have to move on," added Vermaelen.
It is not the first time that Arsenal have had to deal with the loss of their club captain. Last season Cesc Fabregas joined Barcelona, while Thierry Henry was another legendary captain who had to be replaced back in 2007.