Per Mertesacker says he's looking forward to facing Arsenal teammate Robin van Persie at the Euros, with the side preparing for a particularly tough group including 2012 World Cup runners-up Holland, Portugal and Denmark.
All four sides in Group B are in the world top 10 according to FIFA rankings, and it's widely considered to be the 'Group of Death' in the tournament, with all sides a good chance to go through and take out the Euro 2012 trophy.
And with Mertesacker set to face van Persie on June 13th, the Arsenal defender admitted he will find it weird coming up against a prolific striker with whom he has played alongside this season.
"We are looking forward to seeing each other at the tournament," he told the Arsenal website. "He is our skipper [at Arsenal] and I always try to support him, but then everything changes.
"It is very, very strange to be opponents but as a footballer you have to cope with these situations and I look forward to seeing him."
Germany are favourites to win the tournament alongside Holland and Spain, and Mertesacker insisted that getting off to a good start would show that the side had strong intentions to undo their 1-0 loss to Spain in the semi-final of the World Cup.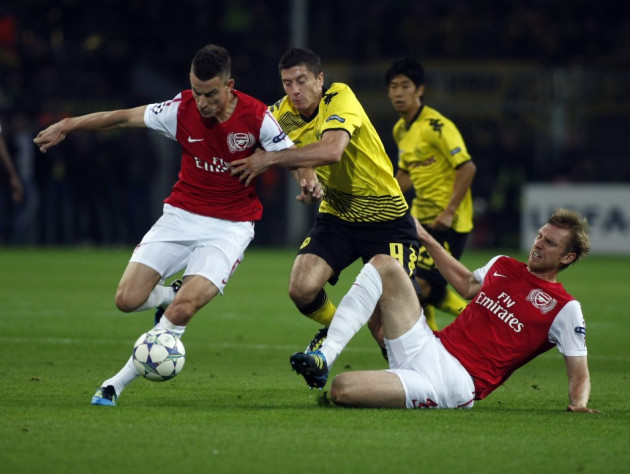 "We have to be ready from the first moment, that is the main thing in this tournament," he explained.
"We will try to be sharp from the very first game against Portugal. You cannot lose, if you do you are nearly out therefore the first matches are very important."
For Mertesacker, life at Arsenal has been up and down, with the Germany international fighting injury and struggling to adapt to the Premier League after moving from his home country last summer.
And with van Persie currently on fire for both the Gunners and Holland over the last season, the 27 year old will have to be at his best when the tournament begins this Friday.