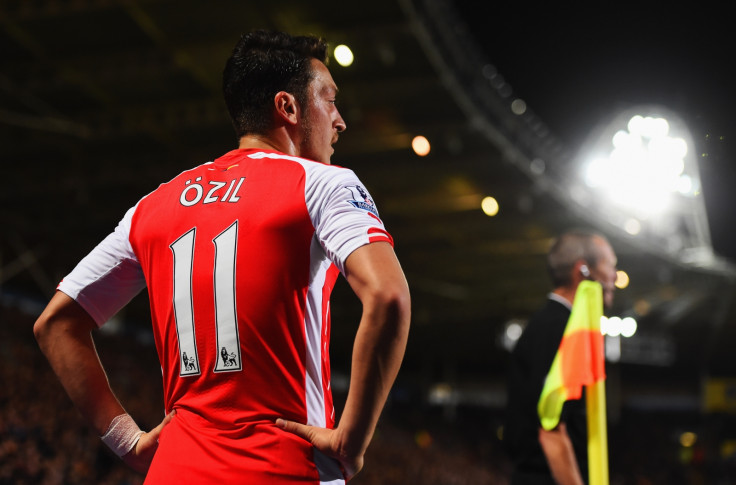 Arsenal's record signing Mesut Ozil's agent has revealed that the German could make his way out of the club next summer to Fenerbahce after failing to make much of an impact in north London. The midfielder has failed to recreate his best form since his time in Real Madrid and has been heavily criticised by fans for his failure to impact big games.
Ozil signed from Madrid in 2013 for a record fee and has since won two FA Cups and helped his side qualify for the Champions League in both the ensuing seasons. The German international may now consider a move to Turkey, according to reports.
Ozil's agent Dr. Erkut Sogut refused to rule out a move for the German next summer with a lot of other clubs also likely to be interested in signing the World Cup winner. "At Arsenal, Mesut is very successful in his performances," he told Tavkim, as quoted by the Evening Standard.
"It's too early to talk right now. But you cannot know the conditions. Fenerbahce seem serious about Mesut. It is difficult to predict in advance how Arsenal would respond. At the end of the season, we'll see. However, leaving Arsenal for Fenerbahce could be a serious choice for him. They are one of Turkey's biggest clubs."
The Gunners have been slowly investing in their squad over the past three years, bringing in the likes of Alexis Sanchez to build what Arsene Wenger considers a title winning squad but failure to keep Ozil would be a serious blow to their chances of meeting the challenge. They have started the season on a disappointing note, dropping five points against West Ham and Liverpool which has been carried forward to the Champions League, where they lost their first game against Dinamo Zagreb in the group stages.