Mikel Arteta believes he has pinpointed the problems that Arsenal suffered from last season, with the midfielder keen not to repeat the same mistakes as the Gunners prepare for the season ahead.
The last few days have been particularly trying for fans of the north London club, with a second captain departing within 12 months for greener pastures.
And after last season's disastrous start, in which Arsenal weren't prepared for the loss of some of their key players, Arteta believes that things will be very different this time around.
"We have to start better than last season, that's for sure," he told the Arsenal website. "We also have to try to keep players fit for longer than we did last season and not concede as many goals.
"This is all possible and from day one we have to think that we are as good as the other teams. I don't see other teams as better than us, I know my team-mates well.
"If everybody is fit, comfortable and ready for a fight then I think we can handle it."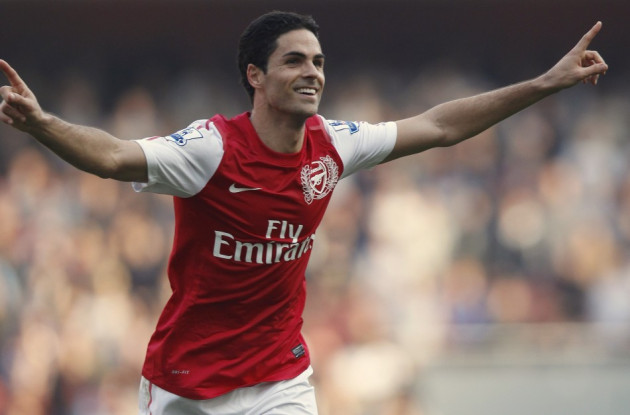 For Arteta, just being available for however Arsene Wenger can use the Spaniard is of the upmost importance, and he knows that with a stable playing group, unlike last season, the club can get off to a flying start in their opening matches.
"Every year you are trying to improve your numbers and how you can help the team," he explained. "We will see what the boss will ask me to do. I always try my best and that won't be different.
"It was a crazy day when I joined the Club. The week before I signed there was a lot going on with the big defeat against Manchester United at Old Trafford and suddenly a few players joined on the same day.
"We tried to rebuild very quickly and we did well to get it back but this year we can move forward and everybody has that ambition. I can feel a different atmosphere, the Club is stable and the fans are excited. That is what we need."
Arsenal will be looking to show that they have the ability to challenge for trophies without van Persie, and with Lukas Podolski in particular having a successful pre-season with the club, pundits and fans alike will be keen to see the new-look outfit with Thomas Vermaelen likely to be captain.