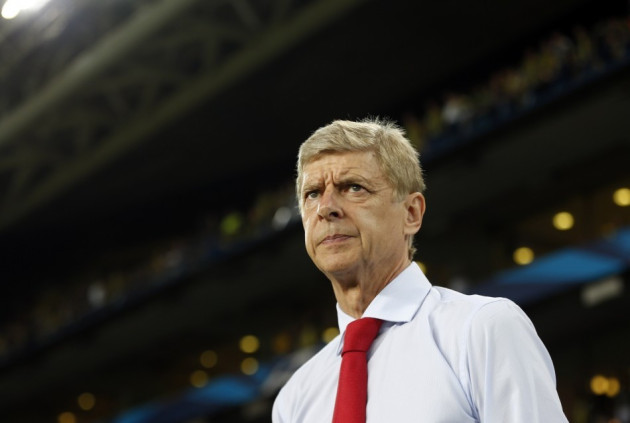 Arsene Wenger believes that a lack of title talk pertaining to Arsenal is not a bad thing as it allows the Gunners to focus on the job at hand and not get carried away.
The Gunners are currently top of the Premier League table with 22 points, two points ahead of second placed Chelsea with a few tough fixtures scheduled in the upcoming weeks. The north London club have responded brilliantly after stuttering to a 3-1 loss at the hands of Aston Villa on the first day of the league, winning seven and drawing one of their last nine fixtures.
Their last game in the league was against Crystal Palace where they laboured to a 2-0 draw against the Eagles while playing at a level which was far below their best. This was a must win game for the Gunners as their next two fixtures in the league incorporate the likes of Liverpool and Manchester United, against whom it is believed that the Gunners will face their first true test and which will ultimately decide their title credentials. However, for the time being Wenger is happy to let the focus rest on Chelsea and Manchester City who are fast catching up on their heels.
"We don't mind [the lack of title talk]. We want to be considered a very strong team and that only comes with the way we play and with our results so let's just focus on that," Wenger told www.arsenal.com.
The Gunners were down to 10 men against Palace after Mikel Arteta was harshly sent off for his tackle on Marouane Chamakh while the Moroccan went clean through on goal. Arsenal put their foot down and weathered the storm and sealed the game when Olivier Giroud headed in from close range in the dying minutes of the game.
"I believe we have gained a maturity and even down to 10 men you never felt that we were really in trouble.
"We got the second goal and our victory is maybe a bit underrated because Palace were good opponents on the day. They were massively strong, very disciplined and overall you needed something special to win the game and we did that.
"[The result] also reflects the desire and the ambition of the team because we are ready to put that effort in. If you look at our offensive record it looks very good and our defensive record is good. That's what we want to keep working on," Wenger added.