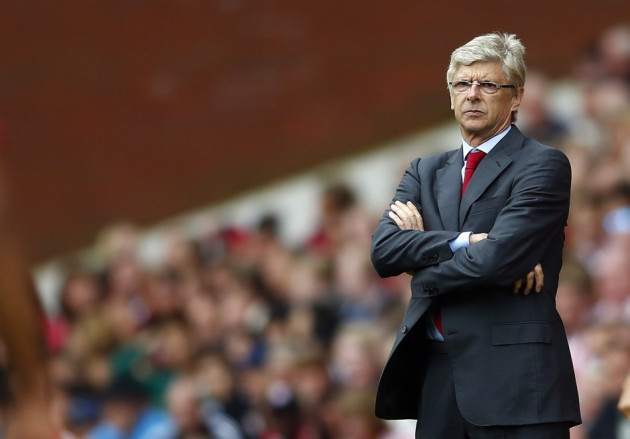 Arsene Wenger believes that the brilliant home support over the length of this season has been a major reason behind the startling change in their fortunes.
The Gunners are top of the league, leading second placed Chelsea by four points and are looking good to pose a title challenge for the first time in six years.
Arsenal have lost only two games so far in the league and have developed a sense of ruthlessness about them, befitting the invincibles. The likes of Aaron Ramsey, Jack Wilshere, Olivier Giroud and others have raised their game to a new level and the addition of Mesut Ozil to the squad has given them a much needed boost.
The Arsenal supporters at the Emirates, who booed the players off the pitch after their 3-1 loss to Aston Villa in the first game of the season, have found their voice again and are making it difficult for other teams when they come visiting.
Wenger believes that this attribute is a major reason for their recent turnaround as the crowd believes in them and spurs them on in the pitch when they are going through a difficult period.
"There is certainly more support from the stands than this time last year. It will be a massive advantage because when we have a difficult patch during a game, our fans feel it and support in response. Last year it was moaning when we had a weak period. You feel that. Of course it gives the players more belief and more desire," he told www.arsenal.com.
Meanwhile, Wenger believes that many people are making up their own reasons for Arsenal failing to win the league. The Gunners have not won a trophy for more than eight years and the Frenchman insists that the same is playing on their minds.
"When I arrived here people explained I couldn't win the title as I am foreign. Everybody has their own logic. I just think you win the title through your quality. If we didn't win for eight years it is because we weren't good enough in the important moments of the season. We have a good opportunity to show we are good enough [now] so let's take it," he explained.