Arsenal captain Thomas Vermaelen insists that teammate Jack Wilshere will soon become one of the best midfielders in the world.
The 20-year-old enjoyed an impressive first season with the north London outfit but was sidelined for around 14 months with ankle and knee injuries. However, the England international is now close to making a comeback to the first team, after starting two games for Gunners U21 side recently.
And Vermaelen is confident that Wilshere's return to fitness will be a major boost for the club and their ambitions this season.
"You know what he did in his first full season for Arsenal - he was amazing. For me, he can be one of the best midfielders in the world. He has the potential for that. I'm really happy he's coming back now. He's working on his match fitness and that's the most important thing. I think in the future [he] will lift the team," Goal.com quoted the Belgian as saying.
Though Wilshere has been out of action for over a year, Vermaelen feels that he will return to the first team as a stronger player.
"When I was out with injury, I was in the gym a lot. Jack was in the gym even longer working hard on his weaknesses. You can see that now in his body on the pitch. For me he looks much stronger and that's good. Sometimes you have to take the positives when you're out for more than a year and I think he's done that," the Arsenal website quoted the 26-year-old.
Vermaelen Wants to Play World Cup Finals
Vermaelen has also revealed that he focused on playing at the 2014 World Cup and says the time is right for Belgium to qualify for a major tournament.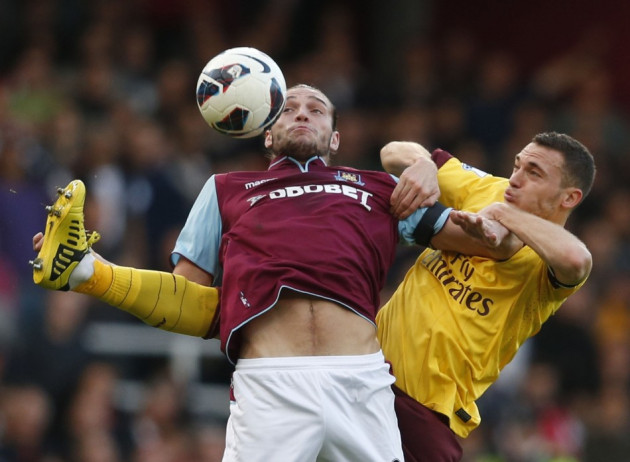 "It would be a dream and an honour to go to the 2014 World Cup, but we know there is so much for us to do before we can think about that. I have never been fortunate enough to play in a major tournament and the same is true for everyone in our squad," ESPN quoted Vermaelen as saying.
"At the moment everyone is really positive about the national team, especially in England because they know a lot of players in the Premier League that play for Belgium, but that means the expectations and the pressure is higher," the Arsenal captain added.