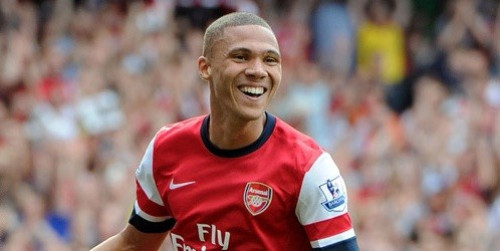 Arsenal wing-back Kieran Gibbs says he is relishing the advanced role manager Arsene Wenger has handed him this season.
The 23-year-old, who has started all the Gunners' Premier League and Champions League games this term, has been a constant threat in attacking positions. The left-back has now revealed that Wenger had been advising him since the summer to play wide, to offer more width to the team.
"The boss is always telling me, ever since pre-season, to play high and wide and stretch the team, to let the midfielders have more room. It's part of my game as well and I feel I play the game how I think it should be played. That's probably where that comes from," Gibbs told the club website.
"I've kept fit so far this season which has been important for me, especially over the last couple of years where I struggled to stay fit. I always said if I can get a good run of games under my belt, I can always get stronger and hopefully be more consistent - which is what I'm doing at the minute. I'm happy to be fit and I'm happy to be playing," the England international added.
Gibbs thinks Arsenal's defensive improvements this season can be attributed to the club's new assistant manager Steve Bould. The Gunners have conceded just six goals in all competitions so far.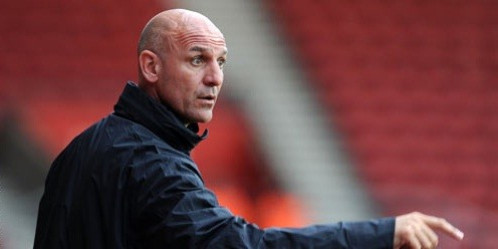 "You look at last season, we conceded too many goals and we knew we had to improve. We just looked at where we were going wrong and attention to detail comes into it a lot with Steve Bould. He's very focused on the small things. He played quite recently and we do a lot more stuff by splitting the team into separate training sessions," the defender was quoted as saying in the Daily Star.
Gibbs is also thankful to Bould for persuading Wenger to give him a chance with the first-team squad when he was performing well with the youth teams.
"Steve was the one who said to the boss to put me in to train with the first team for the first time. Now he's working with us I want to show him my appreciation for what he's done and how he helped me. I feel I want to give that back and show him he was right in what he did for me," Gibbs told reporters after Arsenal's 1-1 draw at Manchester City.
Arsenal have nine points from six league games and are currently seventh in the table.